Glenwood Roller Rink Skater Prepares For World Roller Skating Competition
8/22/2018, noon | Updated on 8/22/2018, noon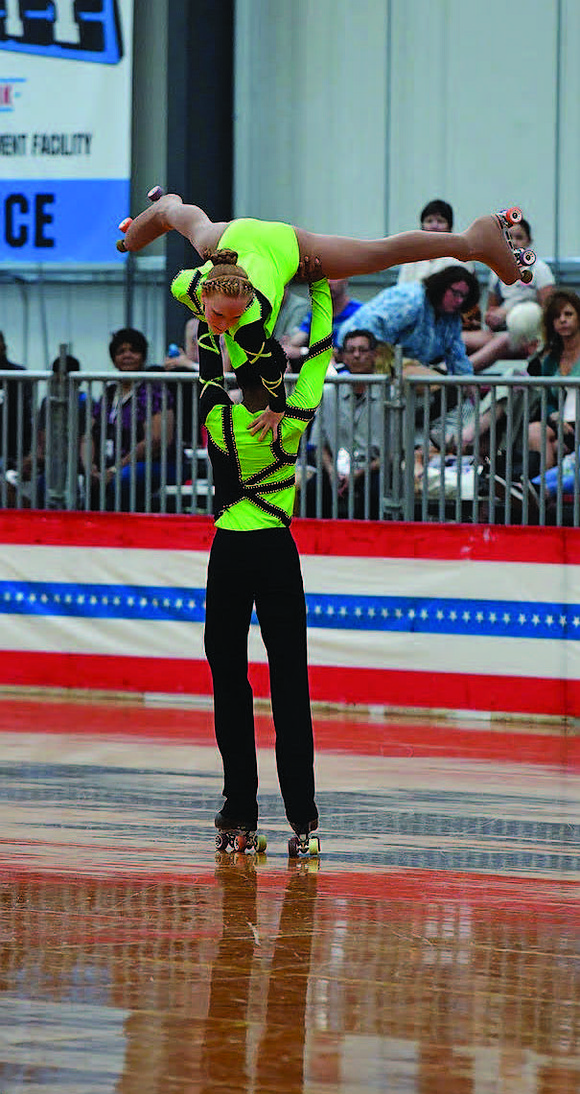 Glenwood Roller Rink Skater Prepares For World Roller Skating Competition
BY KATHERINE NEWMAN
Local high school student, Darius Sanders, likes to spend time with his friends and family at the Glenwood Roller Rink where he has been skating as far back as he can remember. Unlike most leisurely skaters, Sanders is a three-time National Figure Roller Skating champion and is currently preparing to travel to Paris to compete in the 2018 World Roller Artistic Skating Championships.
"Roller skating is like ice skating and what I love about it is how it's similar to ice skating but we're on roller skates and that we do the same elements as ice skaters do but on roller-skates, so it's really fun," said Sanders
Today Sanders, along with his figure roller skating partner Sammy Krusza, has won three national titles and they are looking forward to competing in the World Roller Artistic Skating Championships at Disneyland Paris this October.
"I have over 100 medals and it's a fun experience and once you go to nationals and place, it shows how much work you put into it and how much you get out of it by placing at nationals," said Sanders.
This trip to the World Championship is more than just a roller skating competition for Sanders and his long-time coach, Anita Roberts Armstrong who will be the first African American coach to take two African American skaters to the World Championships.
"Going to worlds with my skaters and the fact that they are African Americans and that this hasn't been done is so exciting. It's so exciting that these boys have a chance to go to worlds and that I'm going to be there with them on the floor and I can't say anything more than that," said Roberts Armstrong
While Sanders has already achieved so much as a result of his figure roller skating, he and his partner have set their sights on winning in Paris which will be much more competitive than what they are used to.
"Worlds is very competitive and there will be over 35 countries there. Usually, we skate against people from our own country but there will be other countries for us to skate against there and they are very good at skating. We are trying to prove that they are not the only countries that can do these things, we can do it as well," said Sanders.
Traveling to the World Championship will also be much more expensive and to help offset some of that cost, the Sanders family will be hosting three fundraisers in September and they are currently accepting donations through a Go Fund Me page to make sure that they make it to Paris.
"Trying to get the funds and raise the money to go there is our biggest challenge," said Phillip Sanders, Darius Sanders' father.
To contribute to Darius Sanders' trip to the 2018 World Roller Artistic Skating Championships in Paris, you can visit www.gofundme.com/darius-roller-skater-champion-2017.