Food Shouldn't Jam You Up … Local Lifestyle Expert Shares Her Food Journey To Highlight Food Allergies That Develop Later In Life
8/22/2018, noon | Updated on 8/22/2018, noon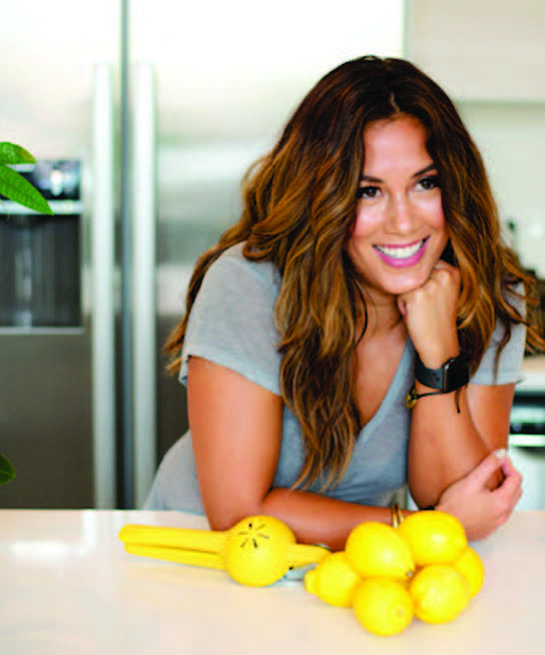 Food Shouldn't Jam You Up … Local Lifestyle Expert Shares Her Food Journey To Highlight Food Allergies That Develop Later In Life
Chicago based lifestyle, fitness and nutrition coach, Andrea Wise, thought she knew it all about health until this summer when she started experiencing hives and gut pain after eating. So she cut out the obvious foods, alcohols and made a concerted effort for the typical immediate relief. That relief never came, so Andrea had her blood and stool tested to reveal the real issues. The results blew her Nike's off … she can't eat tomatoes, avocado, spinach, and the list goes on.
WHAT? She's been eating these foods for 35 years without any issues … well that's why she wants everyone to know our bodies are constantly changing and we need to listen and give it the fuel it needs.
AndreaWiseLifestyle.com for her 4-part blog designed to help you through these tough tummy times. About Andrea Wise: Andrea Wise is a top-rated fitness, nutrition and wellness power-house who is passionate about helping her clients bring their demanding lives into balance. The woman behind AndreaWiseLifestyle.com has been at the forefront of elite fitness since her days as a Division I collegiate softball player. She is the owner and head coach at ASCEND, the highly acclaimed boutique training center in downtown Chicago serving the 'who's who' of Chicago business executives, entrepreneurs, and creatives.
She thrives on making a difference in people's lives; be it her own clients. She is a long-time supporter of A Leg To Stand On (ALTSO), a New York-based charity that provides free orthopedic care to children with limb disabilities in developing countries. She's also on the Emerging Leaders Board of Bounce Children's Foundation.