SHISEIDO Relaunches New Makeup Collection Centered Around Four Innovative Textures
8/8/2018, noon | Updated on 8/8/2018, noon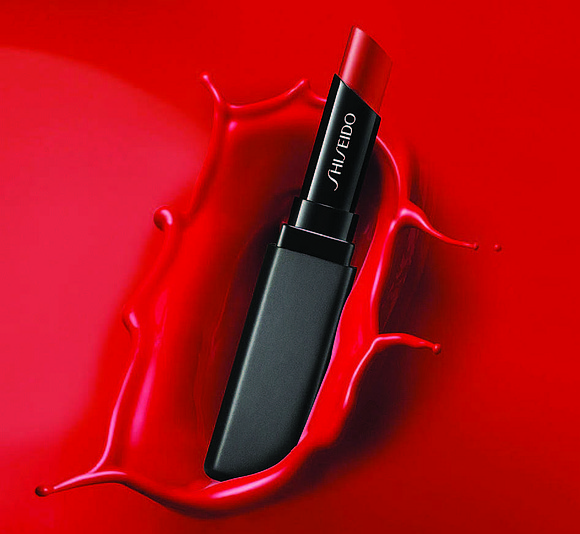 SHISEIDO Relaunches New Makeup Collection Centered Around Four Innovative Textures
The relaunch of SHISEIDO Makeup is the latest innovative chapter in the brands extensive history.
A pioneer in the beauty industry since 1872, SHISEIDO is disrupting the beauty space yet again by 'Gifting Japan to the World' with a cosmetics collection that is modern, minimalistic, visionary, expressive and creative. "The focal point of the range isn't simply the extraordinary colors or its incredible performance, but the unique, sensorial textures," says Jill Scalamandre, President, bareMinerals, BUXOM and Global Development Shiseido Makeup.
The brand's new mantra — "Beauty Reimagined. Beauty Made With Soul." — is reflected in the entire collection. The result is a weightless range of 21 products and 125 shades that are classified into four sensorial textures comprising of Inks, Gels, Powders and Dews.
Inks redefine the collection with products that provide graphic precision and extreme intensity, while Gels rediscover products that juxtapose a durable, high-impact finish with a featherweight feel, according to a press release.
Powders reinvent traditional pigments of the past via breathable, buildable, and bendable formulas, while Dews, a new category, recreates light to transform the surface of the skin. The collection also includes five handcrafted brushes reminiscent of ancient Japanese calligraphy.
To bring the SHISEIDO makeup collection to life, the brand enlisted emerging artists to feature in the campaign with each artist representing a different texture category.
Renowned makeup artist Kara Yoshimoto-Bua is the face of Dews; International multimedia artist YiZhou embodies Gels; Ballet dancer Sonoya Mizuno personifies Powders; and singer/songwriter Banks represents Inks. "This collection changes how we experience beauty, so we sought out artists whose work has reshaped the creative boundaries of their industry," says Scalamandre. "A key priority from the start was to work with artists who have a genuine connection to the SHISEIDO brand, as well as the company's Japanese heritage, either through their origin or their art."
In addition to these unique faces, SHISEIDO Makeup established the Global Artist Collective, an esteemed group of beauty authorities brought together to present the new collection to the world. The collective includes Global Color Artist Patrick Ta; APAC Ambassador Pony; Japan Color Artist Hiro Odagiri; North America Color Artists Vincent Oquendo and Lottie; and EMEA Color Artist Gregoris Pyrpylis. While each artist hails from a different culture or country, a special tie to Japan is what unites every member of the international collective. "We chose this diverse group of artists not only because they are masters of their craft, but also because they are representative of what SHISEIDO has always stood for: artistic expression, creativity and innovation," says Scalamandre.
By choosing to develop the range in New York City, SHISEIDO has taken a unique global approach to the makeup relaunch of this iconic brand. Working in tandem with the company's headquarters in Tokyo as well as tapping into SHISEIDO's vast team around the world, this collection is the result of an ongoing international collaboration that defies languages, time zones and borders