Recently Released Draft Consent Decree Addresses Chicago Police Reform
8/8/2018, noon | Updated on 8/8/2018, noon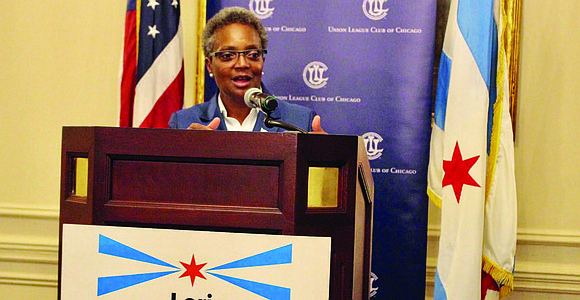 Recently Released Draft Consent Decree Addresses Chicago Police Reform
BY KATHERINE NEWMAN
A draft consent decree that sets enforceable standards for police reform in Chicago was recently released by Attorney General Lisa Madigan, Mayor of Chicago Rahm Emanuel, and the Chicago Police Superintendent, Eddie Johnson. Chicagoans now have until Aug. 17 to review and comment on the draft consent decree before it goes before a federal judge who will decide whether or not to approve the document.
A consent decree is a court order that establishes an enforceable plan for sustainable reform and typically includes specific requirements and deadlines for action, according to the Chicago Police Consent Decree website. The issues that are addressed in the Chicago Police draft consent decree are community policing, impartial policing, crisis intervention, use of force, training, supervision, officer wellness and support, accountability and transparency, and data collection, analysis, and management.
"The consent decree is an important step on the road to reform and I want to publicly thank and commend Attorney General Lisa Madigan for stepping into the void that was created by the refusal of the U.S. Department of Justice (DOJ) to address systemic problems not only in the Chicago Police Department but in police departments across the country," said Lori Lightfoot, former president of the Chicago Police Board and a current Chicago mayoral candidate.
The consent decree was created as a result of the lawsuit that Madigan filed against the City of Chicago last year and the document is based on the DOJ finding that showed a pattern of problems in the Chicago Police Department that have led to minority communities feeling targeted and $760 million in settlements due to police conduct, according to the Chicago Police Consent Decree website.
Lightfoot recently held a press conference to share her review of the proposed reform plan. She noted that she spent a considerable amount of time going through the draft consent decree and found a few areas of concern including the 21-day comment period.
"21 days is not enough time for this to be done," said Lightfoot. "Individual citizens who care about this decision and for whom police are critically important, particularly people in crime flagged neighborhoods, need to have an opportunity to have a seat at this table and that can't get done in 21 days so the comment period really needs to be expanded."
Overall Lightfoot was hopeful and saw many aspects of the draft consent decree as steps in the right direction.
"Reform and public safety go hand-in-hand, and today Chicago is taking an important next step, but not our final step, on the road to reform and the journey to a safer, stronger Chicago," said Mayor Emanuel in a press release regarding the release of the draft consent decree. "This agreement will help ensure Chicago police officers have the training, resources, and support they need to do their difficult jobs and help rebuild the bonds of trust, respect, and understanding between officers and the communities they serve."
To review and comment on the draft consent decree visit www.chicagopoliceconsentdecree.org.