PROTESTORS DISRUPTED LIFE ON THE NORTH SIDE DURING LAKE SHORE DRIVE SHUT DOWN
8/8/2018, noon | Updated on 8/8/2018, noon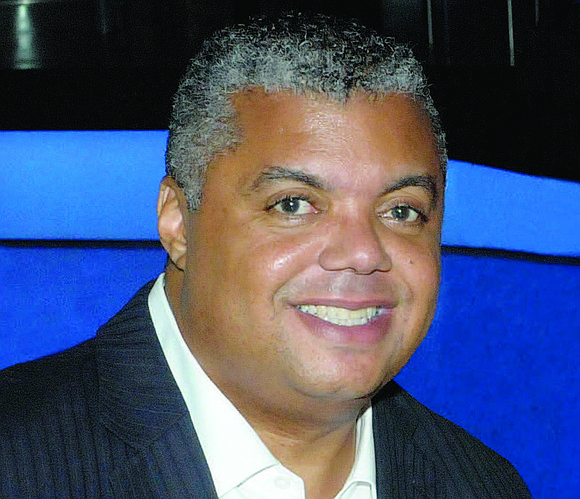 Protestors Disrupted Life On The North Side During Lake Shore Drive Shut Down
BY KATHERINE NEWMAN
Reverend Gregory Seal Livingston, the pastor at New Hope Baptist Church, recently led a large group of protestors on a march from Lake Shore Drive, near Briar Pl., to Wrigley Field. The purpose of their march was to disrupt everyday life on the north side, draw attention to the violence that south and west siders experience, and to call for the resignation of Chicago's Mayor and Police Superintendent.
"We have some major objectives and demands. We want justice for police murder victims, economic investment for the south and west side, resources for black-led anti-violence initiatives, and we want to reopen and repurpose those 50 closed schools," said Livingston.
The Lake Shore Drive Shut Down was led by Livingston who used the biblical example of Pharaoh and Moses to describe why he was not going to be silenced on the matters of injustice, inequity, and an unfair distribution of resources that he sees and hopes to remedy in Chicago.
"Moses did not negotiate with Pharaoh he made demands you know, he said let my people go. We have a great example of it even back then in terms of Gods people pushing for the liberation of all people and we follow a strong tradition of that," said Livingston.
Livingston also said that part of the problem he is facing is simply related to human nature and that people don't always do the right thing if they don't have to, which is why he brought his demonstration to the north side where it is easier for residents to ignore the pain that is felt on the south and west sides.
"We have to be disruptive because biology teaches us that mutation requires irritation and change," said Livingston. "We have to redistribute the pain caused by all the times that challenged and disadvantaged communities cries and complaints have been neglected while better off communities cries have been heard and attended to. We have to bring the suffering to where it can be heard."
Again, taking direction from past revolutionaries like Moses, Livingston looked back on Martin Luther King Jr.'s time in Chicago for guidance on how to get the city's attention. On July 10, 1966, Dr. King gave a legendary speech at Soldier Field and following the speech, he marched to city hall and placed his list of demands on their front door.
Livingston too marched to city hall the morning of his Lake Shore Drive shut down and taped his own list of demands to Mayor Rahm Emanuel's office door on the fifth floor. He plans to continue to connect the dots between past present and future revolutionaries, city leaders, and victims of police violence.
"We have to be unrelenting because we have to outlast the strategy of the oppressor and they tend to have more resources than the oppressed but we are going with some spiritual power," said Livingston. "This is not the last event and we have a strategy."