Local Family-Owned Barbecue Joint Honors The Memory of Their Father
8/8/2018, noon | Updated on 8/8/2018, noon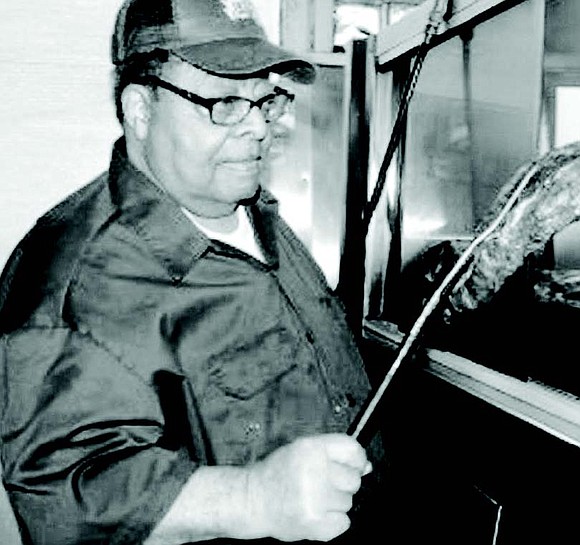 Local Family-Owned Barbecue Joint Honors The Memory of Their Father
BY KATHERINE NEWMAN
Lem's Bar-B-Q, located on 311 E. 75th St., was originally owned and operated by James B Lemons and since his passing in 2015, his daughter, Carmen Lemons, has kept his legacy alive.
The Chatham barbecue house is planning to honor what would have been Mr. Lemons 90th birthday on Aug. 13 by offering a Mini JBL Special, the menu item that was created to commemorate Mr. Lemons.
The original Lem's Bar-B-Q was opened on S. State St. in 1954 by two brothers, Bruce and Myles Lemons. For 14 years the brothers served smokey barbecue with their secret recipe sauce and had so much success that they invited their other brother, James Lemons, to open the second location in Chatham which he did in 1968. Although the original location has since closed, the Chatham location is looking forward to celebrating the businesses 65-year anniversary next summer.
The south side barbecue house has made a name for itself with it's smoked meats, made-from-scratch hot links, a secret blend of spices, the extra secret special sauce, and their family atmosphere that Carmen Lemon's said is very important for her to maintain.
"We don't call it just Lem's Bar-B-Q, it's Lem's Bar-B-Q House because it's a house where you have people that meet here and maybe they haven't seen each other in a while and it's even a house for the employees too because we treat each other like family. We are all family here and we try to keep that family environment and stay familiar with our customers," said Lemons. "Sometimes, the customers don't even have to tell us their order, we already know their order because they come in here on such a regular basis."
From her father, Lemons learned how to run a business with character and integrity which she said was very important to him.
"One thing I learned from my father is to pay bills and to pay them on time and to build a rapport with the people that you're dealing with that are your vendors. People have to know that you're honorable and that you have character and integrity," said Lemons.
After her father's death, Lemons wanted to commemorate his legacy by creating a barbecue sampler plate and named it the JBL Special, after her father. The JBL Special allows customers to sample the rib bones, rib tips, wings, and hot links with a side of fries.
"I wanted to commemorate my dad in this business in some kind of way," said Lemons. "I knew that my dad would want people to sample some of everything and that's why we made it a JBL Special where they get a little of everything."
Lem's Bar-B-Q will be honoring what would have been the 90th birthday of James B Lemons on Aug 13 by offering a mini JBL special all day.