Bank to adjust security following call from community, Collins
8/8/2018, noon | Updated on 8/8/2018, noon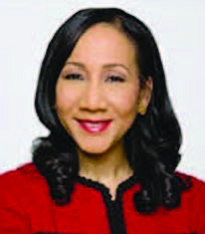 Bank to adjust security following call from community, Collins
Following vocal concerns from members of the Auburn Gresham community and a public hearing of the Illinois Senate Financial Institutions Committee convened by Sen. Jacqueline Collins, branches of Fifth Third Bank will remove obtrusive security measures.
Collins praised the move as an example of how companies and communities can work together to foster mutual respect. The Rev. Michael Pfleger of the Faith Community of St. Sabina, who was active in bringing the concerns of the community to the public, worked closely with Fifth Third and those who originally expressed their concerns to arrive at an agreement which will see high-security buzz-in doors removed.
At a March meeting of the Financial Institutions Committee, patrons of Fifth Third bank branches in Auburn complained the high security was unnecessary, undignified, and potentially problematic or dangerous for individuals with small children, disabilities, or limited mobility.