South Side Church Hosts Worlds Largest Baby Shower
8/1/2018, noon | Updated on 8/1/2018, noon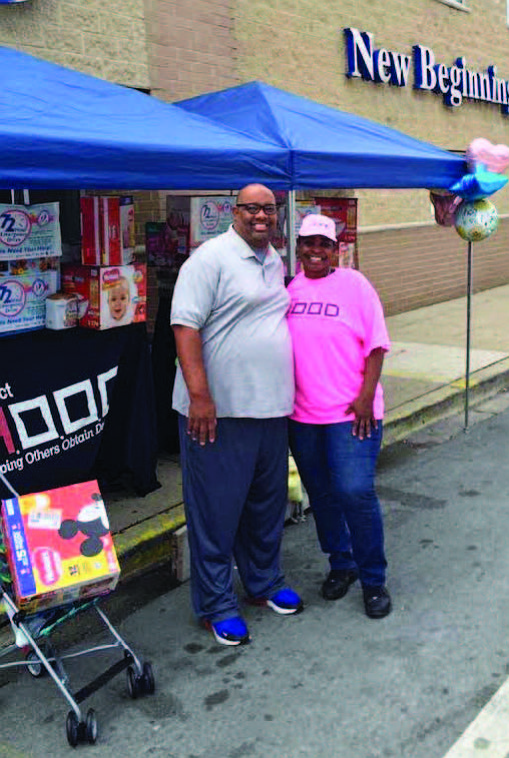 South Side Church Hosts Worlds Largest Baby Shower
BY KATHERINE NEWMAN
New Beginnings Church of Chicago and Project H.O.O.D. are hosting the Worlds Largest Baby Shower on Aug. 4 from 10 a.m. to 4 p.m. on King Drive From 65th to 67th Streets. At the event, expectant and single parents will have the opportunity to receive much-needed baby items for their family. All are welcome to attend the event and engage in community fellowship whether they are in need or not.
Project H.O.O.D. is the key outreach effort from New Beginnings Church with H.O.O.D. standing for Helping Others Obtain Destiny. The Project H.O.O.D. center is located at 6620 S. King Dr. and houses a number of community programs.
"Project H.O.O.D. is a not-for-profit that is connected to our church where we do a lot of outreach concerning economics, education, and social and spiritual ills," said Corey Brooks, Pastor of New Beginnings Church of Chicago. "We use our programs to help people redirect their lives."
The Baby Shower is just one more way that New Beginnings Church and Project H.O.O.D. are working to improve the quality of life in their community.
"This event is going to have a lot of impact. It's going to cause us to shift our focus from always talking about death and negative situations to talking about life and babies and how we can create an environment that is positive and an environment that is conducive for their health. It's going to help us shift the paradigm and help us track lots of families over the next 15 to 20 years to see if we can have a major impact," said Brooks.
The families that receive care packages at the Baby Shower will become part of a larger initiative, according to Brooks. The Church will use information from the registration to keep an eye on these families as their children grow to make sure that they have the resources they need to succeed in school and pursue higher education.
"We are not just having a baby shower for the sake of it, we are having a baby shower because we want to help to solve the issues of violence. So many times we are focusing on kids that are older so we decided to focus early and see if we can have an impact on these 5,000 babies and see if we can give them everything they need to develop and that's what it's about," said Brooks.
Pre-registration is already closed for the Baby Shower but they will also be accepting walk-ups on a first come first serve basis.
To be able to reach their goal of helping 5,000 families, they are in need or community support and donations. They are still in need of a lot more diapers and about 300 car seats. For more information about donations call 773-326-4215.