NON-PROFIT IN NORTH LAWNDALE WINS NEIGHBORHOOD DEVELOPMENT AWARD
4/25/2018, noon | Updated on 4/25/2018, noon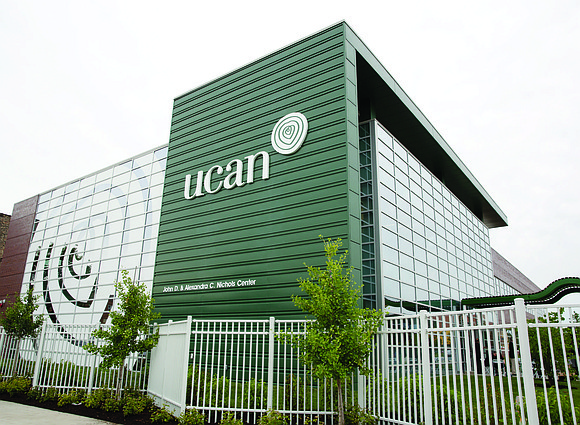 Non-Profit in North Lawndale Wins Neighborhood Development Award
BY KATHERINE NEWMAN
The Chicago Neighborhood Development Awards recently named UCAN, a non-profit headquartered in North Lawndale, as this year's recipient of the Richard H. Driehaus Foundation Award for Outstanding Non-Profit Neighborhood Real Estate Project. UCAN received this award because of the conscious effort that went into developing their new campus at the corner of Central Park Ave. and Fillmore St. in North Lawndale.
The 7.5 acre, two-building Drost Harding Campus is home to UCAN's John D. and Alexandra C. Nichols Center headquarters and program center and the Diermeier Therapeutic Youth Home for young people in the care of the Illinois Department of Children and Family Services, according to a press release from UCAN.
"We are a 149-year-old Chicago institution. Our vision is, youth that have suffered trauma can become our future leaders," said Zach Schrantz, president and CEO of UCAN. "Our mission is to build strong youth and families through a compassionate healing environment."
Aside from embarking on a $42 million building project, UCAN spent nearly ten years deciding where and how they were going to be able to make the greatest impact with the new facility, according to Schrantz.
"One of our board members challenged us to really be thinking about who and where we wanted to be in 50 years, both literally and figuratively," said Schrantz. "We started doing searches in Chicago to identify a few different neighborhoods where UCAN could be a good neighbor, a resource, and an asset."
North Lawndale became the perfect fit for UCAN because it met several wish-list items. UCAN was able to secure a good sized lot to build on, establish a level of privacy for their residents, and it positioned them in an opportunity to reinvest in a community that had seen significant disinvestment over the last decade, according to Schrantz.
"There was a good push and pull in terms of the community, a lot of community stakeholders welcomed us and then there were others who had seen a lot of broken promises over the years. We really took that to heart and listened to make sure that we built in North Lawndale the right way which was both the financial investment in minority and female-owned firms and hiring locally, but then also really just being a good neighbor," said Schrantz.
Since opening the new facility, UCAN has become the sixth largest employer of North Lawndale residents with 70 of its employees being from the community. They were able to invest $22 million, 60 percent of the project's spending, into minority and women-owned businesses during the construction.
"This was not a small project, it took many years and there were many ups and downs with the financing, the construction, and even the community engagement. To have all of that work put in and then to be recognized for that work is quite an honor," said Schrantz.
"There is no one person who made this happen, it was really a team effort so to see that team effort recognized is something that I'm really proud of."