Local Tow Company Owner and Media Spokesperson Comes To The Aide Of 17 Year Old Student Battling Cancer
Torri Stewart Wish To Attend Her Senior Prom To Be Made Possible By The Help Of Two Local Business Owners
4/23/2018, 1:45 a.m. | Updated on 4/23/2018, 1:45 a.m.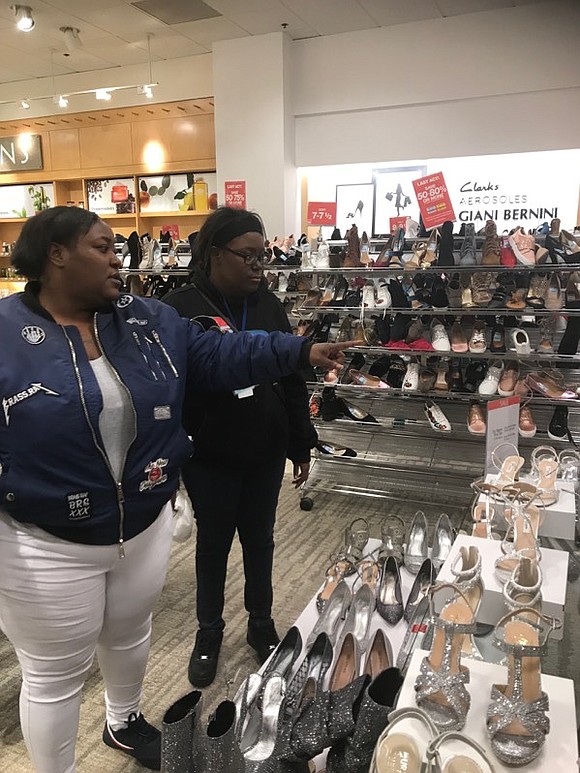 Early Walker- Owner of W&W Towing Company and Sean Howard-Owner of STHMEDIA- will assist 17 old Torrianne (Torri) Stewart by providing her the opportunity to go to her senior prom in the midst of battling stage four cancer.
In May of 2017, Torri was diagnosed with Nasopharyngeal; a rare form of cancer in which less than 3% of Americans endure. Prior to being diagnosed, Tory was excelling as a successful high school student at Bloom Trails High School with a 3.5 GPA. She was looking forward to trying out for the Girls Varsity Basketball team after preparing extremely hard for two years. Torri was also active at her local church where she was a Praise Team dancer, Academic Tutor and Teen Mentor to hundreds of kids within the church's youth ministry.
"Everything was going my way. I was looking forward to playing basketball and graduating with honors. I wanted to attend Northwestern, DePaul or Loyola Universities. I was actively preparing my essay letters for all three universities." says Torri.
After complaining of ear pains and headaches in April of 2017, Torri visited her doctor on several occasions. She was prescribed many medications to treat this horrible pain, but all were unsuccessful. Her primary physician then sent her to a specialist who put Torri through a battery of tests. It was then in May of 2017 when the Specialist diagnosed Torri with the rare Stage Four Cancer called Nasopharyngeal.
Nasopharyngeal cancer is a rare type of head and neck cancer. It starts in the upper part of your throat, behind the nose. This area is called the nasopharynx. The nasopharynx is precariously placed at the base of your skull, above the roof of your mouth.
The news obviously devastated Torri who immediately went into a severe depression mode. She was hospitalized for months during the summer o f 2017. She began chemotherapy treatments at that time and endured the natural side effects which included the loss of her hair, weight loss, constant vomiting and other physical complications. Torri adds," I asked God, why do I have to die?
Torri attempted to begin the new school year in August of 2017. However due to the constant chemotherapy treatments, she was forced to be sidelined at home. She also had to endure the struggles of a feeding tube in which remains attached to her body.
Over the past year Torri has lost her loving step-father to a senseless murder, her grandfather to natural causes and her favorite uncle to diabetes. This has had a damaging impact on Torri's mom, Awanna Stewart. Awanna had to now take on Torri's very expensive medical expenses, care for Torri, care for Torri's seven year old brother Tramane and maintain the household bills on a low salary. She works as a CNA nurse.
During the Christmas holiday, a very depressed Torri Stewart visited her church, the Christ Temple Church No. 2 in Ford Heights. It was there where she says God spoke to her and said "Stop feeling sorry for yourself and press forward."