Upcoming Health and Medical Career Conference for Young People
4/18/2018, noon | Updated on 4/18/2018, noon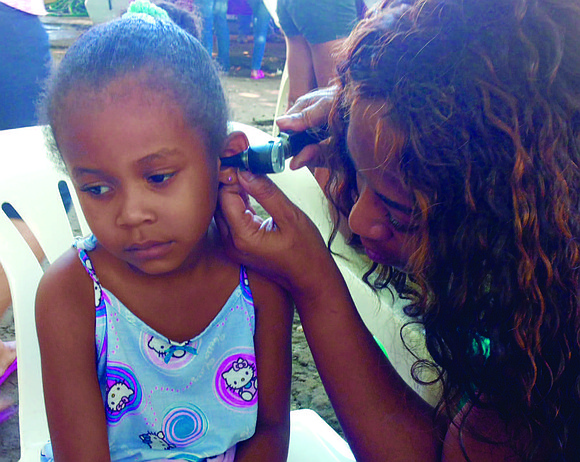 Upcoming Health and Medical Career Conference for Young People
BY KATHERINE NEWMAN
On April 21, the I Am Abel Foundation (IAAF) is hosting their second annual Health and Medical Careers Citywide Conference from 7:30 a.m. to 5 p.m. and also their third annual Preparing Our Successors in Medicine Student Gala at 6:30 p.m. in the Searle Conference Center on the fifth floor of the Rush University Medical Center.
The IAAF is a nonprofit organization that works to bridge socioeconomic gaps and promotes achievement among underrepresented minority youth in Chicago so that every child can have a chance to achieve their goals, according to the IAAF website.
One of the programs the IAAF offers is the medical mentoring program that connects young people with physicians and medical professional that can help them prepare for a health career.
"I'm a doctor that was born and raised in the Englewood community. My entire childhood I was dreaming of becoming a physician but honestly, mentors were not around, said LaMenta Conway, MD, MPH, founder of IAAF. "There are at least hundreds of thousands of kids who are just like me in Englewood who want to become a doctor and have no clue how to make it happen."
At the conference on April 21, Students will learn about medical curriculum, admission criteria for pre-med, nursing, and allied health, attend workshops on navigating careers in healthcare, and network with physicians and other medical professionals. There will be an opportunity to tour the anatomy lab at Rush University where medical students study the human body, according to a press release about the upcoming IAAF conference and gala.
"The day starts with a city-wide conference that targets inner city kids who are interested in careers in medicine. We have actually expanded what that looks like to include nursing and allied health. It's a full day conference that is free and will teach young people what they need to do to navigate this intricate pathway toward medicine. So if that is something that young people are interested in, which we are hoping that they are, they can register on our website," said Conway.
After the conference the Preparing Our Successors in Medicine Student Gala will begin. The Gala will celebrate the students who were recently accepted into the IAAF's competitive medical mentoring program.
"They do a very intense year that is almost like a boot camp where they are indoctrinated into the world of medicine. That evening the Gala is going to be a celebration of all of those young people," said Conway. "We went to all kinds of schools throughout the City of Chicago and attracted some of the best and brightest and at the same time, students who haven't had any exposure to medicine. These students will be celebrated that evening with a pinning ceremony and such."
The gala will feature a cocktail hour, dinner, dancing, live jazz with saxophonist Ronnie G and a live auction. Tickets and tables are available at www.iamabel.org or call 1-866-600-6989.