Upcoming Fundraiser for Homeless in South Suburbs
4/18/2018, noon | Updated on 4/18/2018, noon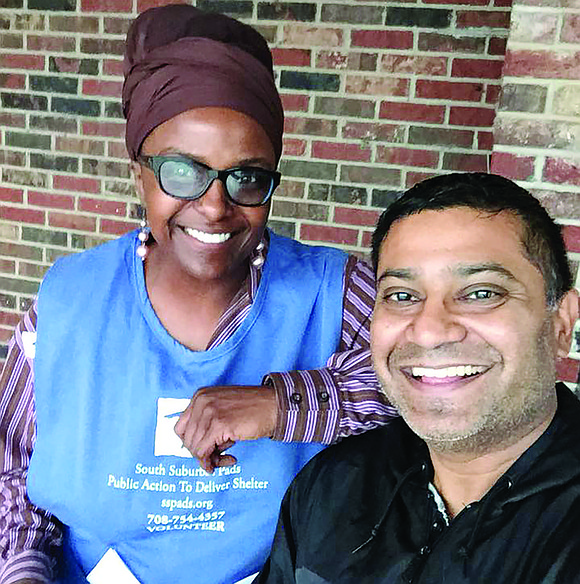 Upcoming Fundraiser for Homeless in South Suburbs
BY KATHERINE NEWMAN
South Suburban PADS is organizing throughout the South Suburbs for their annual spring fundraising initiative, TAG Days. TAG Days are used to raise money to support the organization's programs that work to prevent homelessness in the area. The next TAG Day will be held on April 20 from 9 a.m. to 3 p.m. at Walt's Food Center in Homewood.
South Suburban PADS is an interfaith movement that has been operating for 27 years to prevent and end homelessness in the South Suburbs. So far, the organization has provided shelter and meals to enable over 17,000 people to survive homelessness.
South Suburban PADS currently helps over 500 people to preserve or access affordable rental homes every year, according to a press release from South Suburban PADS.
"We do everything from outreach, all the way through finding housing for our clients. We do out outreach in libraries, under bridges, and in train stations. We really go anywhere that homeless individuals are identified and known to congregate," said Rohit D'Souza, philanthropy manager for South Suburban PADS.
Former South Suburban PADS board member, Lucy Kokal, is still an active volunteer and has been instrumental in organizing the TAG Days.
"Lucy is very involved with PADS and what she does is call on a number of these places to see if we can collect funds there. If they allow us to do so, we line up volunteers for two hour periods of time where they stand and collect funds," said D'Souza.
Volunteers are normally placed in front of grocery stores and along with accepting donations, they are also equipped with information about the organization.
"They hand out TAGS which are essentially little flyers about opportunities for volunteering, the services that we offer, and a brief history about what PADS is and what we've been doing for the past year," said D'Souza.
While doing thesis public fundraising events, D'Souza said they often encounter previous clients and community members who already know and appreciate the work of South Suburban PADS.
"We have gotten a very positive response to the work that we are doing, it's clearly needed in this area. There are many people in the area who definitely support us and when we go out to these locations and collect there because of the longevity and the work that PADS has been doing in such volume, many
people know about us or have heard of us somehow, so we are received very well," said D'Souza.
South Suburban PADS is still accepting volunteers for the several upcoming TAG Days along with providing other volunteer opportunities. For more information visit www.sspads.org.