Mother of Gun Violence Victim Wants to Help Communities Heal
4/18/2018, noon | Updated on 4/18/2018, noon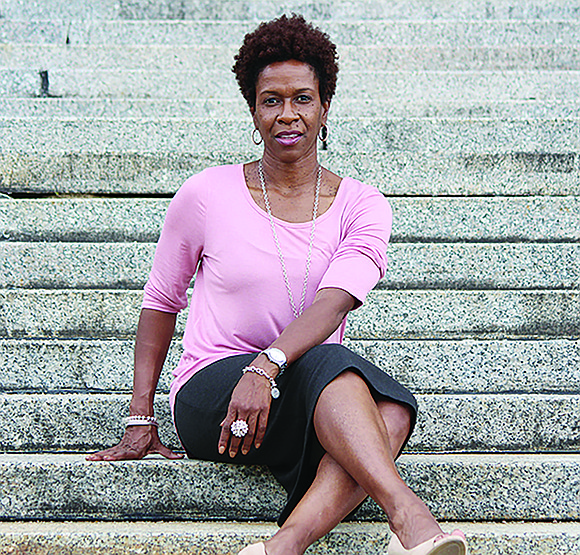 Mother of Gun Violence Victim Wants to Help Communities Heal
BY KATHERINE NEWMAN
On July 22, 2012, Darren B. Easterling was shot and killed in Park Forest. His mother, Lisa Daniels, somehow found a way to heal from this tragedy and forgive the young man who took her son's life. Now, almost six years later, Daniels is developing a program to help people navigate the healing process after experiencing the loss of a loved one.
The Darren B. Easterling Center for Restorative Practices was founded in late 2016 by Daniels who wanted to redefine her sons legacy and foster healing for communities, like Englewood, that are hit the hardest by gun violence and incarceration, according to Daniels.
"The organization is a behavioral health services organization established to resolve what we believe to be the core of gun violence which is unresolved trauma in our communities. More specifically, with our youth and we also are developing services to assist women who have experienced the loss of a loved one through gun violence or incarceration," said Daniels.
The community healing program that the Darren B. Easterling Center for Restorative Practices is currently in the midst of creating will be based on the South African Truth and Reconciliation Commission (TRC) that was created to help South African people deal with the trauma they encountered while the country was under apartheid, a government enforced racial segregation plan in place from 1948 to 1994, according to the TRC.
"The Truth and Reconciliation Commission was established post-apartheid, I believe in 1996, with the belief that there had to be healing in the land in order for the systematic changes that were being implemented post-apartheid to be effective. The people had to be healed from what they had experienced. That's our objective as well and the intention is to start in the community of Englewood which I think is one of the hardest hit communities in the city," said Daniels.
Other organizations have already begun to take notice of the Darren B. Easterling Center for Restorative Practices and Daniels plans to implement South African style healing in Englewood.
The Good News Experiment, a Boston-based initiative that recognizes neighborhood innovators with stories that are publicly distributed, has named Daniels as an honoree of their organization for her exceptional commitment to delivering restorative healing to local communities impacted by gun violence, according to a press release from The Good News Experiment.
"It's an honor for someone to see the vision before it has even manifested. For someone to look at the work that is just an idea in the planning stages right now...I find it an honor to be acknowledged and to have the support that we have received to manifest this vision for healing and for forgiveness in a community that deserves to have this healing experience," said Daniels.
The Truth and Reconciliation Summit will be held on July 20, for more information visit www.dbefoundation.org.