Kellogg's® Celebrates Mike Schultz with First-Ever U.S. Paralympian Gold Medal Edition Corn Flakes® Box
4/18/2018, noon | Updated on 4/18/2018, noon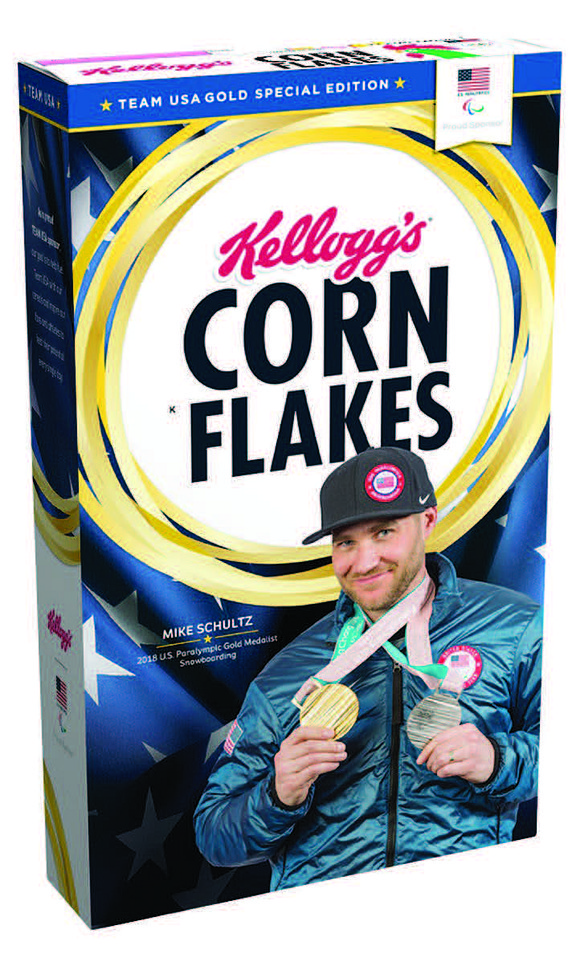 Kellogg's® Celebrates Mike Schultz with First-Ever U.S. Paralympian Gold Medal Edition
Corn Flakes® Box
U.S. Paralympic Snowboarder and Team Kellogg's™ member, Mike Schultz, won the gold medal for Team USA in the Snowboard-Cross and the silver medal in the Banked Slalom this month at the Paralympic Winter Games PyeongChang 2018. To celebrate Schultz's victories, Kellogg's® has announced that he will be the first U.S. Paralympian to be featured on a Gold Medal Edition box of Corn Flakes®
"It was a true honor to have represented my country at my first Paralympic Winter Games and proud to bring home gold and silver medals for the U.S.," said Schultz. "I'm so thankful for my family, who have been with me every step of my journey, and the support from Team USA and Team Kellogg's."
Schultz was a first-time Paralympian for PyeongChang 2018 and was honored to carry the American flag for the U.S. Paralympic Team at the Opening Ceremony.
"Mike is the first Team Kellogg's Paralympian to win a gold medal, and we're thrilled to commemorate his accomplishment with the first Paralympic Gold Medal Edition box," said Sam Minardi, director, brand marketing, Kellogg Company.
What Gets Mike Schultz Started? Waking up with his family and making the most of every day. His Gold Medal Edition boxes are available in limited quantities for a short time only on KelloggsFamilyRewards.com.