UPCOMING WOMEN'S GALA FEATURES BERTINA POWER AS MC
4/11/2018, noon | Updated on 4/11/2018, noon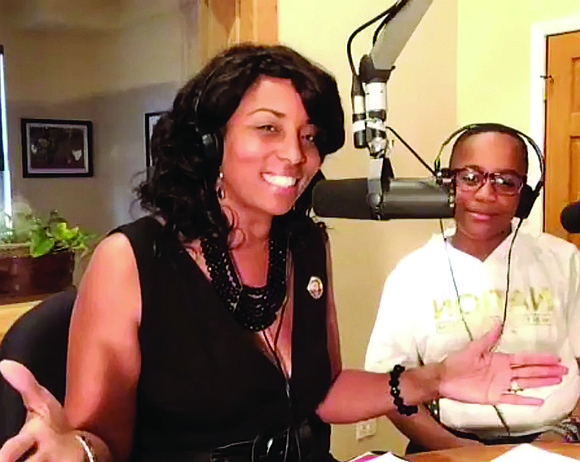 Upcoming Women's Gala Features Bertina Power as MC
BY KATHERINE NEWMAN
A local organization, She ROCKS It, is preparing for their second annual Women Who ROCK Award Gala on May 6 to honor 22 empowering women from the Chicagoland area. The event will be held at the Bolingbrook Golf Course and hosted by Bertina Power, an empowering woman herself and the voice of EmPower Hour, a talk show that she hosts and produces.
She ROCKS It is an organization that was founded by Joyce Dawkins and is designed to put on events that honor and empower women everywhere, according to the She ROCKS It website.
Not only a talk show host, Power is also a licensed real estate agent and was introduced to She ROCKS It while showing a shared workspace where Dawkins was hosting an event at the time.
"I was giving somebody a tour around the space and I was hearing these women and they were all sharing who they were and going around in a circle and I was thinking that these women are fantastic and I decided I needed to get the founder of this organization on my show," said Power.
After Power approached Dawkins and said hello, Dawkins was taken back by her powerful voice and immediately asked her to MC the Women Who ROCK Awards Gala.
"This is the very thing that I like to preach and teach when I get the chance, sometimes you just have to open your mouth because you have no clue about what could happen going forward. I thought she was great but had I not said something to her we wouldn't be where we are now and I think she's fabulous and what she's doing is fabulous," said Power.
The April 24th episode of EmPower Hour will feature Dawkins as the special guest, just in time to talk about her upcoming event.
With a degree in accounting from Hampton University, Power has always had the mind of an entrepreneur but knew right away that she was not going to be an accountant. After a stint of living on the East coast after college, she returned to Chicago and went into real estate where was very successful.
"That became the catapult to how popular my name got in Chicago, specifically in the real estate market. Because of the housing boom and all the new construction at the time, my name was all over new construction signs and I worked with developers and then I had the opportunity to be on HGTV," said Power.
Featured as a Chicago real estate agent, Power appeared on several HGTV shows. She said it was her personality that got her the spot and it was then that she realized that she had been holding herself back.
"Everyone around me started saying "this is it, this is where you're supposed to be.' In essence, I was always dimming my light in those other arenas," said Power. "Now with the radio, it's nothing. I walk in and I'm in the zone. There is no fear or anything."
You can watch EmPower Hour on Facebook Wednesdays at noon @EmPowerHour.