PRAIRIE STATE COLLEGE JOINS UIC'S TRANSFER ADMISSION GUARANTEE PROGRAM
4/11/2018, noon | Updated on 4/11/2018, noon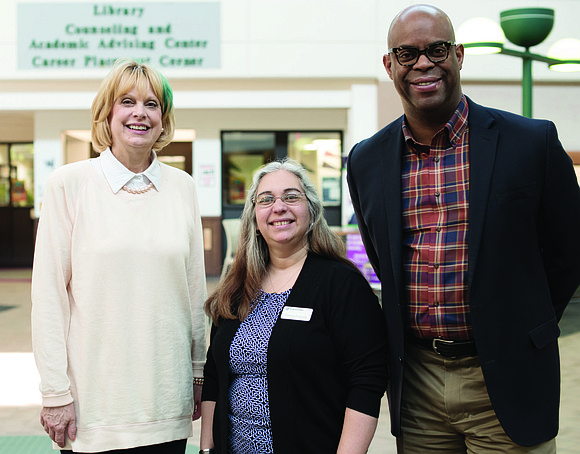 Prairie State College Joins UIC's Transfer Admission Guarantee Program
BY KATHERINE NEWMAN
Prairie State College (PSC) recently announced that they will be added to the University of Illinois Chicago's (UIC) Transfer Admission Guarantee (TAG) program. The TAG program gives students clearly defined requirements for admission as a transfer student and advanced transition counseling from UIC while they are still attending classes at Prairie State College.
The TAG program guarantees PSC students, who meet the requirements, placement in some of the universities most competitive programs, like engineering, architecture, business, nursing, and urban planning, according to a press release from PSC.
"There are some majors that are incredibly competitive, not only at UIC, but at most universities. Engineering is a great example. Engineering is a program that is part of UIC's TAG. If a student meets the 3.0 grade point average (GPA) requirement and gets the appropriate science and math courses for a major like that, UIC is committing early on that they will admit them to the program. It's almost impossible to get into an engineering program with a 3.0 GPA without special programs like this," said Sarah Hein, associate professor and transfer programs counselor at Prairie State College.
Interested students will sign a participation form at least one year before they want to start taking classes at UIC, after that, they will be connected with a UIC transfer staff member who will work with the students to make sure they are taking the right classes for the major they plan to declare at UIC, according to a press release from PSC.
"UIC is one of the top destination schools that our students are looking at to continue their education after they finish their associates and want to complete a bachelors degree. Students that are eligible need to have a 3.0 GPA or higher to be eligible and they sign up, declare what major they want to be in at UIC, what semester they want to start, and if they meet the eligibility then I send the information to Patricia Francey," said Hein.
Patricia Francey is UIC's Transfer Assistance Center Associate Director and will be working closely with PSC students to ensure that they are able to make a smooth transition into their prospective programs at UIC.
"We are so new to it so the follow up phase hasn't happened for us yet, but what will happen is that students will start getting a newsletter from [Francey] directly and she will come to campus and make sure the students clearly know exactly what they need to do to be on track for their major to be able to transfer to UIC," said Hein.
The assurance UIC is offering through the TAG program eliminates the "what-if" fear students common experience as they wait to hear if they have been accepted as a transfer student. according to Hein.
For more information on UIC's TAG program visit www.tag.uic.edu