CITY COLLEGES OF CHICAGO APPROVES PLAN TO LOWER TUITION FOR PART-TIME STUDENTS
4/11/2018, noon | Updated on 4/11/2018, noon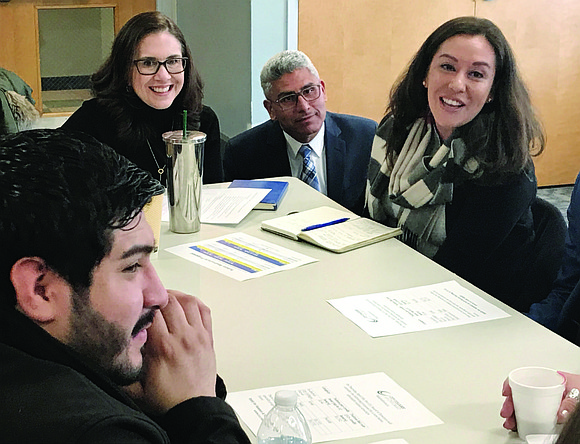 City Colleges of Chicago Approves Plan to Lower Tuition for Part-Time Students
BY KATHERINE NEWMAN
A recent meeting of the City Colleges of Chicago Board of Trustees approved a new tuition equity adjustment plan that will make education more accessible to working students and families across Chicago. The newly approved tuition rates will take effect during this years summer term.
The new program institutes a fair per-credit-hour rate for part-time students while keeping full-time tuition rates the same, according to a press release from City Colleges of Chicago.
"The tuition plan recognizes that we have many working students who need to attend college part-time, and it treats them fairly, charging them for the credits they take, no more, no less," said City Colleges of Chicago Chancellor, Juan Salgado. "At the same time, the plan continues to incentivize students to attend full-time and complete more quickly."
City Colleges of Chicago consists of seven colleges throughout the Chicago area, including: Richard J. Daley College; Kennedy-King College; Malcolm X College; Olive-Harvey College; Harry S Truman College; Wilbur Wright College and Harold Washington College.
Before the Board of Trustees met to cast their votes, a community meeting was held to show support for the proposed tuition adjustment plan and discuss how to make sure all City College of Chicago students know how to access and take advantage of the proposed plan.
Under the new fair tuition plan, in-district students will pay a single per-credit rate of $146 for up to 12 credits.
There will be no additional cost for credits taken beyond 12 hours meaning that a full-time in-district student's semester cost would be capped at $1,752, one dollar less than today. The new structure reduces the cost to take a single class by 25 percent, according to a press release from City Colleges of Chicago.
City Colleges of Chicago is and will remain the only community college system in the state that does not charge student fees, according to a press release from City Colleges of Chicago.
At the meeting that proceeded the Board of Trustees vote, students from City Colleges of Chicago and various community organizations, including the Metropolitan Family Services, Pilsen Neighbors, Partnership for College Completion, YearUp and Chicago Commons, were present to show their support for the new tuition plan.
"Many of the students we work with in early childhood are attending City Colleges to advance their education and career options while also balancing work and family responsibilities," said Edgar Ramirez, CEO & President, Chicago Commons, in a written statement. "We appreciate that City Colleges has listened to the concerns of part-time students and are making adjustments to their tuition structure to better support working families."
For more information about programs offered and the City Colleges of Chicago visit www.ccc.edu.