VIM VIXEN Offers Fashion For Every Queen
9/27/2017, noon | Updated on 9/27/2017, noon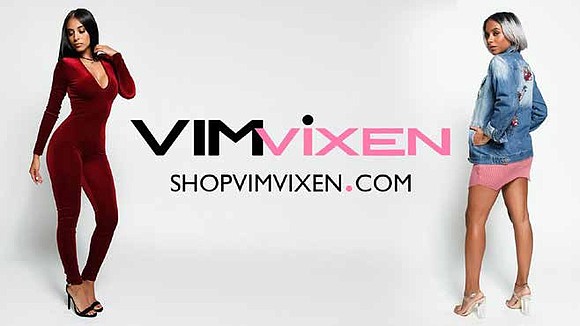 VIM VIXEN Offers Fashion For Every Queen
V.I.M, the multi-million dollar East Coast retail chain, launches a
contemporary e-commerce store, ShopVimVixen.com. True to its slogan- Fashion For Every Queen, VIM VIXEN is the new wave for stylish women to shop apparel trendy tops, bottoms, denim, dresses and shoes anytime and even on the- go. Accessible from any computer or smart-phone, visitors can enjoy its convenient user-friendly navigation, secure checkout and fast, free shipping and easy returns.
"With 40 years of success and growth in the fashion and retail industry, we are always seeking opportunities for expansion and innovation," said Owner, Zacky Joseph. "We are excited to use our experience to successfully venture into the world of e-comm. VIM VIXEN offers every fashion-forward female a destination to shop the latest trends at affordable prices 24/7."
VIM VIXEN will keep new and existing customers up to speed on the latest trends with new arrivals each week. Website visitors, email subscribers and its social media followers will be rewarded with
exclusive promotions everyday. VIM VIXEN brings together a community of fashionable women through its branded content such as the signature series Daily Pose, which highlights customer favorite outfits as well as experiential activations setup at events throughout the year.
"We take pride in offering favorable price points on our quality merchandise which will set ShopVimVixen.com apart from our competitors. VIM VIXEN offers a wide selection of clothing and shoes that compliments every women's wardrobe," according to its Director of Marketing Michael LaSalle.
For more information, please visit ShopVimVixen.com.