Respond Now Answers The Call By Assisting The Homeless And Hungry
9/20/2017, noon | Updated on 9/20/2017, noon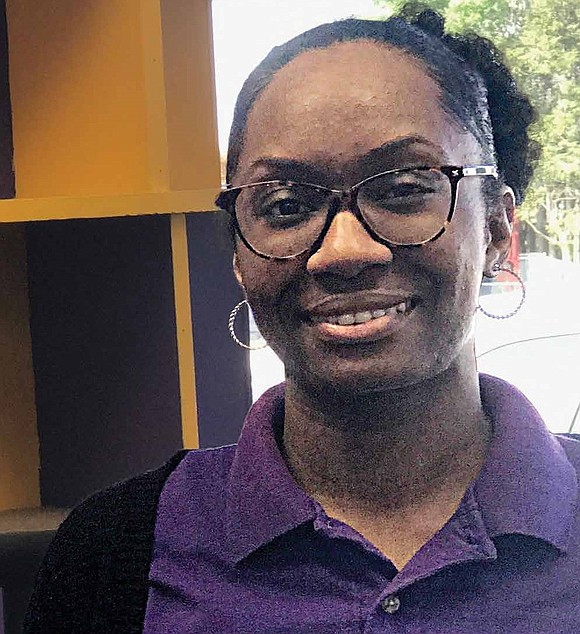 Respond Now helps the homeless, feeds the hungry
By Lisette Gushiniere
In 2016, the U.S. Department of Housing and Urban Development, Office of Community Planning and Development
delivered its Annual Homeless Assessment Report (AHAR) to Congress.
Key findings of the report included data showing on any
single night in 2016, 549,928 people were experiencing homelessness across the United States.
A majority (68%) was staying in emergency shelters, transitional housing programs, or safe havens, and 32 percent
were in unsheltered locations, according to the report.
Homelessness has no particular face, no particular name or personal profile, it can affect almost anyone at any given time.
In fact, people who were once living off of high to moderate
incomes fell into homelessness during the subprime crisis as the rate of foreclosures increased.
In late 2008 and early 2009, the National Coalition for the Homeless (NCH), in collaboration with six other non for profit organizations conducted an e-mail survey of organizations providing direct service to homeless populations.
The survey's primary aim was to establish whether or not communities were seeing an increase in homelessness due to the foreclosure crisis.
The survey concluded that 79% of respondents stated that at least some of their clients were homeless as a result of foreclosure to homes. Moreover, the survey found that there were 342,038 foreclosure filings on US properties in April 2009, a 32% increase from April 2008.
When performing her job as HUB Coordinator at Respond Now, Stephanie Hobson uses three words to describe the organization's mission: hunger, health and housing, but servicing clients with dignity, is high on the priority list.
"My organization's mission is in the name," Hobson said.
It's to respond to basic human needs and rights, she added,
including shelter, housing, food and clothing.
On any given day, from Country Club Hills to Crete to Flossmoor, among other cities, Respond Now serves clients
in 22 different south suburbs.
Working to alleviate hunger and homelessness for people at risk, the organization keeps over 125 families in their homes and helps more than 133 families with utility assistance. Other services include preparing bags of food, providing transportation for over 400 people to access services, and distributing school supplies and books.
There's no blanket description to describe who may be impacted by homelessness or food insecurity, Hobson said.
"Some go to work everyday like you and me," but there might be a "constant feeling of stress," or self-imposed questions like, "How did I get here?" she said.
As the colder months approach, dangerous conditions for the homeless rise as temperatures continue to drop.
While nationwide statistics on those who die of hypothermia
and other cold-related deaths are hard to track, the Centers for Disease Control and Prevention (CDC) reports between 1979-1990, 9362 deaths were attributed to excessive cold in the U.S.
On one of the coldest nights this past January, Respond Now worked to identify people who needed shelter and refuge from the cold.
Approximately 65 people, were given goodie bags, assessed on the spot and linked to possible housing opportunities.
"We were able to do this with help and support of volunteers
and several other social service agencies," Hobson added. Those organizations included South Suburban Pads, Ford Heights Community Service Organization, Together We Cope and many others, she said.
If you or someone you know needs help with housing or other basic needs, contact Respond Now at 708.755.
HELP (4357). Additional resources can be found online
by going to http://housingactionil.org/get-help/ resources-homeless/.