CONGRESSMAN DANNY K. DAVIS, LEADERS FOCUS ON COMBATING SUBSTANCE ABUSE
9/20/2017, noon | Updated on 9/20/2017, noon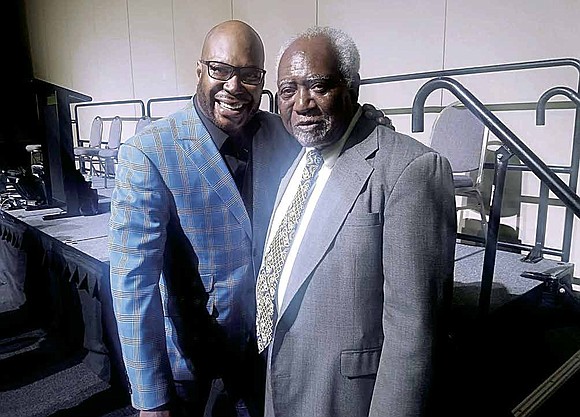 Congressman Danny K. Davis, Leaders Focus on Combating Substance Abuse
By Christopher Shuttlesworth
Congressman Danny K. Davis, State Representative LaShawn Ford and other local leaders recently held a press conference, which focused on combating the crisis of substance
abuse, particularly on the West side of Chicago.
According to a released statement from Davis' office, West side hospitalizations for opioids,
including heroin, comprise nearly 1 out of 4 opioid hospitalizations for Illinois and 35% for Chicago.
Davis said substance abuse is one of the biggest problems facing America today because
there are so many people addicted to mind altering drugs.
"When people are addicted, they do all kinds of harm," he said.
"Substance abuse causes many accidents. For example, I've seen two 87-year-old men get into a physical fight in a nursing home, with one man being badly cut."
Ford highlighted that the West Side Heroin Task Force continues to bring stakeholders like
medical centers and healthcare providers together to make people aware of the real drug crisis on the West Side.
"We now know that when people have overdoses, they can still survive if they have the
naloxone antidote," Ford said. "People should have this antidote in their houses and places of
business to make sure that if someone overdoses, they can give them the naloxone antidote to bring them back to life or prevent them from dying."
Ford said it's important that people understand that they need to have the naloxone antidote in their homes and to make sure they're trained to help people who are addicted.
Davis continued to explain that leading health agencies must provide more treatment because an ounce of prevention is worth more than a pound of cure.
"If we can help people have normal, thoughtful lives where they don't feel the need to resort to drugs in order to feel okay," he said, "then the amount of money, trauma and other tragedies that we face as a nation could be curtailed."