R.A.G.E. Brings Hope, Peace to Englewood
9/13/2017, noon | Updated on 9/13/2017, noon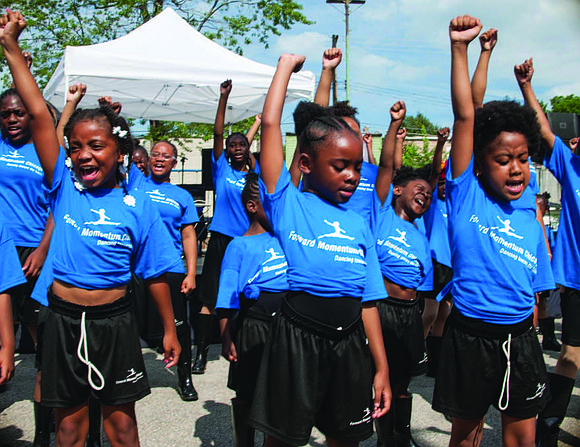 R.A.G.E. Brings Hope, Peace to Englewood
By Christopher Shuttlesworth
The Resident Association of Greater Englewood (R.A.G.E.) recently hosted its fifth
annual "So Fresh Saturday" tour with a back to- school drive where 1,000 backpacks were delivered at Hamilton Park Cultural.
Over this past summer, R.A.G.E., which is a resident-driven association, toured over six Englewood neighborhood parks to spread peace and encourage artistic creativity, according to an R.A.G.E. press release.
Asiaha Butler, president of R.A.G.E, explained that the association began hosting
"So Fresh Saturdays," five years ago and decided to initiate a back-to-school event after seeing a decline in Englewood's annual back-to-school parade.
"As a neighborhood association that lives in the neighborhood, we understand how difficult it can be for families to secure the necessary resources for their kids to be prepared for school," Butler said. "So, as an association we said 'How do we support our neighbors and make sure moms and young people are equipped and excited to go back to school?'"
During, the back-to-school festival, R.A.G.E association gave away 1,000 fully packed backpacks and school supplies. In addition, the festival also featured dozens of vendors that help restore the residents' quality of life, according to an R.A.G.E. press release.
"This is just a way to show families that their community supports them and to also make sure residents know that the parks are safe places to use for festivals and activities," Butler said. "It's also an opportunity for community building, youth performances and resources for families, kid zones and back to school initiatives."
The festival included performances from local youth talents and poets who shared
powerful messages.
Butler highlighted that R.A.G.E.'s last event and sixth stop of their So Fresh Saturday" tour will take place during their Fall festival in September.