The Power of Black Media
9/6/2017, noon | Updated on 9/6/2017, noon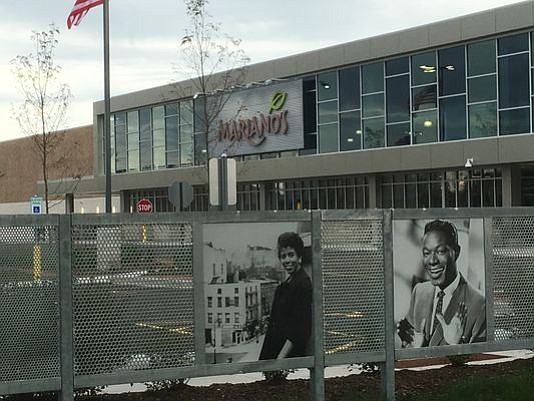 The Power of Black Media
By Carl West
Publisher and President of TBT News
The flag has been planted. The black press in Chicago has come together like never before to challenge a formidable grocer and won. Actually, to be transparent, all celebrated parties involved have come up victorious. Not only did six media entities get a win, their opponent, Mariano's also got a victory.
Mariano's openly and respectfully gets to do what most big businesses aim to do-- and that's to create strategic marketing partnerships to increase their bottom line. The difference between Mariano's and other corporate brands is that most of the times they are allowed to ignore the black media in an efforts to invade the black communities and abstract as most discretionary money as possible, without ever giving anything relevant back in return. There is never an even exchange. And most successful business people know that there should always be a mutual understanding.
The black press is not charity. The black press doesn't have their hands out looking for something for nothing. The black press that got involved in this campaign, each has a long history in Chicago as credible and respectable news organizations. Most have over 30 plus years in business aside from TBTNews, whom place in the media landscape would not have been possible if it wasn't for others who paved the way, like the Chicago Defender, the Chicago Crusader, WVON, the Citizens News, and N'DIGO; each with careers in media spanning as far back as over 110 years (the Sengstacke brand).
With that said, never before in recent history has multiple black media companies in Chicago entrusted some of their future earnings on each other. Not until now. And they did so in an astounding fashion as they noticed a problem, which is not a new problem, but one nonetheless. With this problem came an immediate solution that each media entity collectively understood was time to act on. They gathered, discussed and decided this was a fight worth joining forces for.
This week is the start of a 17 week promotional AD campaign that will appear simultaneously in each media organization. Mariano's commercial will start running on WVON. Inserts will be placed in N'DIGO, Citizen, Crusader and Defender. A banner AD will be placed in TBTNews. Not only that, each media company was allocated sponsorship money for select events to be used over the next year. Also, collectively, the media partners will assist in planning Mariano's signature one-year anniversary celebration, scheduled for Oct 25 & 26. As part of our input we insisted that all of their black vendors be included in tastings or in-store promotions during the two-day event. More details to follow.

We want to thank Mariano's and their executive team, even though the meetings got semi-hot, they showed a respect for our profession and wanted to find a solution. They did, and for that, we appreciate their sincerity and the opportunity to do good business with them. We also want to thank two aldermen who joined with us to ensure that this challenge would be a fair and on neutral territory. Alderman Pat Dowell (3rd Ward) and Sophia King Alderman (4th Ward), your leadership on this particular issue proved invaluable and we thank you both.
Now, thanks to my comrades in the struggle for fairness: Dorothy Leavell and Mike House of the Crusader, Hermene Hartmene of N'DIGO, Frances Jackson and Dyanna Knight Lewis from the Defender, Darrell and Janice Garth of the Citizen, and Pierre Cooper from WVON, it has been a joy to work with each of you. These media giants performed professionally and with focus from the very beginning.
We're committed to being one unit as we prepare to not only execute our designated duties to support Mariano's but to identify others who've been negligent in their marketing and advertising spending with the black press.