S.T.E.M. careers promoted around Chicago
Steele participates in S.T.E.M. and Climate Justice related events
10/25/2017, noon | Updated on 10/25/2017, noon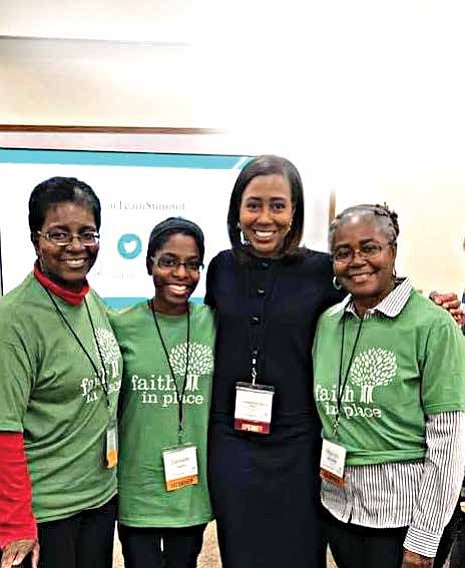 Commissioner Steele Promotes S.T.E.M. Careers and Climate Justice around Chicago
Metropolitan Water Reclamation District (MWRD) Commissioner Kari K.
Steele participated in S.T.E.M. and Climate Justice related events in separate events across the Chicagoland area recently. Steele joined more than 100 professionals representing over 40 companies, including the MWRD, for the Annual Science Works Career Fair at the Museum of Science and Industry.
The Museum-wide career fair, with an array of dynamic speakers, handson activities and one-on-one discussions, brought young people and their families together to learn about interesting jobs in the science, technology, engineering and mathematics fields.
Commissioner Steele also recently facilitated two workshop discussions at the Field Museum for the 2nd Annual Green Team Summit sponsored by Faith in Place, a non-profit organization empowering Illinois residents of all faiths to be leaders in caring for the Earth. The workshops examined the Energy & Climate Change, Sustainable Food & Land Use, Water Preservation, and Advocacy programs of Faith in Place designed to address climate justice in Illinois.