Critically-Acclaimed Neo-Soul Songstress Goapele to Headline Betty Shabazz International Charter Schools 3rd Annual Benefit Concert
10/18/2017, noon | Updated on 10/18/2017, noon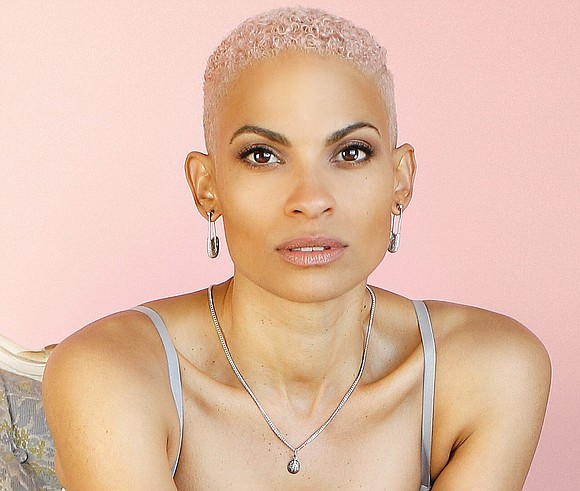 Critically-Acclaimed Neo-Soul Songstress Goapele to Headline Betty Shabazz International Charter Schools 3rd Annual Benefit Concert
Betty Shabazz International Charter Schools (BSICS) will host its annual benefit concert on Thursday, October 26, featuring songstress Goapele. The event will be held at The Promontory, 5311 S. Lake Park Ave. in Chicago. Previous headliners helping to raise money at the annual fundraiser for the independent network of charters schools include the all-female trio KING and The Foreign Exchange. Proceeds from the benefit will be used to enhance student learning opportunities at both the Barbara Sizemore Academy, 6547 S. Stewart, and Betty Shabazz Academy, 7823 S. Ellis, campuses.
"Because we do not charge a tuition fee and state funding is steadily declining, we really need support from the public and our friends now more than ever," says BSICS COO Rika Lee. "This year's concert is exciting because we are celebrating 20 years of successful African-centered education."
Goapele displays every side of her voice on the 2017 Dreamseeker EP [EMPIRE]. In one breath, she's urging social change and boldly standing up for righteousness in the face of inequality. In the next, she's guiding her child with a sensitive understanding, hard-earned wisdom, and unconditional love. In between, she's as seductive and soulful as ever seamlessly slipping from activist, mother, and poet to temptress. This delicate sonic shape-shifting is a technique she introduced on her now classic 2001 debut Closer, but she hones it to perfection on Dreamseeker.
Betty Shabazz International Charter Schools (BSICS) is an African-centered network of institutions that is culturally rooted in academic excellence for next generation leadership. In 1998, BSICS became the first African-centered public charter school in Chicago. In 2005, BSICS grew into a network of two K-8 elementary schools and one high school. Today, the network includes the flagship campus Betty Shabazz Academy and the Barbara A. Sizemore Academy. Since its inception, Shabazz has consistently produced exemplary, high-achieving students who have a strong sense of cultural identity and a commitment to make positive contributions to the community and the world. For Goapele tickets, visit www.promontorychicago.com and for more information visit www.bsics.org or call 773.651.2426.