THINKING ABOUT HEALTH
Hospitals May Get Accredited Even With Poor, Unsafe Care
10/4/2017, noon | Updated on 10/4/2017, noon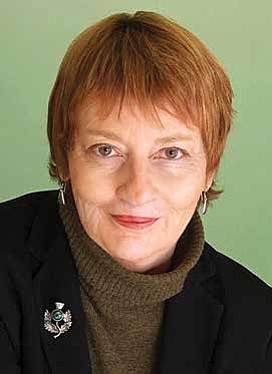 its focus is less on regulating or penalizing and more on
preventing problems.
And this brings us back to that age-old problem: Should a government regulate business, including hospitals which have become very big businesses - or should it provide information so buyers, or in this case patients, can compare the offerings and make decent choices? Opponents of regulation argue that providing information is best.
In the case of hospitals, though, patients have neither
regulation nor information. The Journal's reporting shows
that the Joint Commission's inspection process often lets
hospitals keep their accreditation even as they deliver poor care. At the same time, the Joint Commission has continually
refused to make its hospital inspection reports public. So if
patients are supposed to do their homework before undergoing health procedures, it's a fair question to ask: How should they do that?
Earlier this year the Centers for Medicare & Medicaid
Services proposed a rule that would have required the Joint
Commission to make its inspection records public. The agency cited serious concerns about the Commission's ability
to identify safety problems. The Commission opposed the
regulation, arguing it would make its work harder. Hospitals
opposed it, too.
CMS heard their pleas and withdrew the proposal leaving patients in the same information vacuum they were in before.
Earlier this year Ashish Jha, a professor of health policy at the T. H. Chan School of Public Health at Harvard, told me he had no idea which hospital in New York City had the lowest risk of safety problems. At best he could only make a rough guess. He told the Journal its findings show "accreditation is basically meaningless – it doesn't mean a hospital is safe."
What kind of information would you like to see about safety and quality of care at your local hospital? Write to Trudy at trudy.lieberman@ gmail.com.