The Village of Flossmoor Hosts Annual Winterfest Celebration
11/29/2017, noon | Updated on 11/29/2017, noon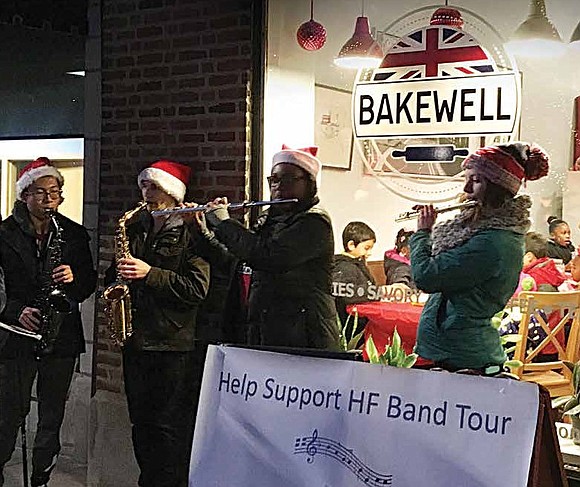 The Village of Flossmoor Hosts Annual Winterfest Celebration
By: Katherine Newman
Winterfest returns to the Village of Flossmoor this year with a few new twists for residents. The celebration runs from 2 to 5 p.m. Dec. 9 at different locations throughout the village's downtown.
All of the day's festivities will lead up to the big event at 5:15 p.m., the lighting of the village's menorah and Christmas tree at Flossmoor Park.
"There is a beautiful 30-foot evergreen tree right in Floosmoor Park," said Laura Brennan-Levy, program and event coordinator for the Village of Flossmoor. "We worked with the park district and the fire department for electricity and decided it was a go, this way we don't have to kill a tree."
In past years, the lighting ceremony was held in front of the Flossmoor Public Library.
Santa Claus will be at the library at 2 p.m. and at 4:30 p.m., Santa will lead children in a parade through the village's downtown, ending at Flossmoor Park just in time for the tree and menorah lighting.
Santa is always played by a member of the fire department, according to Brennan-Levy.
"We thought it would be a fun time to showcase the quint downtown area and bring everyone over to the tree and highlight the amenities of the park district as well," said Brennan-Levy Downtown businesses will participate in the Homewood-Flossmoor Park District 's story trail. Each
participating business will have a page of the story in their window.
"We are gonna start it at the library and have it in business windows leading all the way to the tree," said Brennan-Levy.
The book that was selected for this years story trail is The Mitten by Jan Brett.
"It's a Ukrainian folk tale about a boy who lost his white mitten and animals start climbing into it one by one from a little mouse to a giant bear."
"It's such a great time to collaborate with the different agencies in Flossmoor, including the library, the businesses, the schools and the park district," said Brennan-Levy.
For more information visit www.flossmoor.org.
Photo caption: The Village of Flossmoor is gearing up for its annual Winterfest event on Dec. 9. This years event will have several changes, including a new location for the tree and menorah lighting at Flossmoor
Park.