Thornton Township Celebrates 2017 Christmas Season
11/29/2017, noon | Updated on 11/29/2017, noon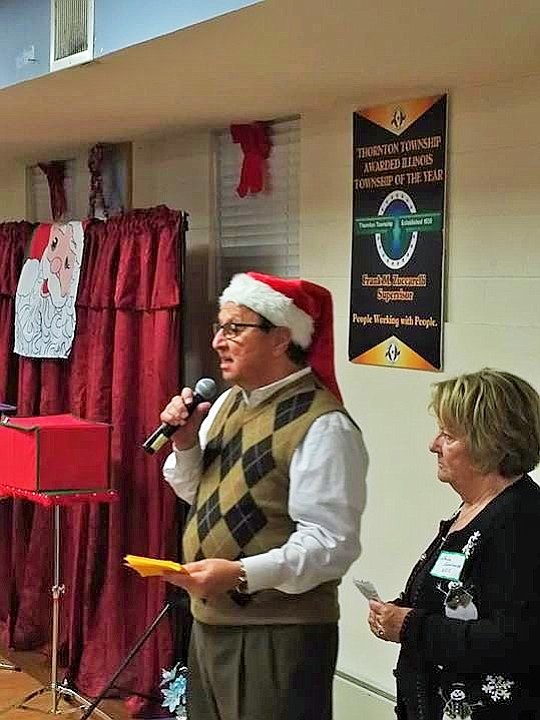 Thornton Township Celebrates 2017 Christmas Season
On Saturday, November 25, 2017, Thornton Township celebrated the beginning of the Christmas season at the Thornton Township Town Hall located in South Holland, IL. Thornton Township is the largest township in Illinois.
Thornton Township President Frank M. Zuccarelli officially began the Christmas season celebration. President Zuccarelli said, "We enjoy being one of the first holiday events of the season. The holidays are a time for people to come together and have a good time with one another. The township enjoys creating events where our residents really get a chance to interact with each other."
The Spirit of Thornton Township was co-hosted by the Thornton Township Human Relations Commission. The Commission was represented by Shirley Bloodworth. Ms. Bloodworth served as Co-chair for the event. "Everyone worked hard to put together a quality event that our community can be proud of," commented Ms. Bloodworth.
The Spirit of Thornton Township is the annual Christmas tree lighting representing each city in Thornton Township and the welcoming of Santa Claus. "The event also featured sleigh rides, free food, free onesies, and other activities. There were over 200 township residents in attendance," according to Ernst Lamothe Jr, Thornton Township Public and Community Relations Manager.