Teen Birth Rate in Chicago Reaches Historic Low
11/29/2017, noon | Updated on 11/29/2017, noon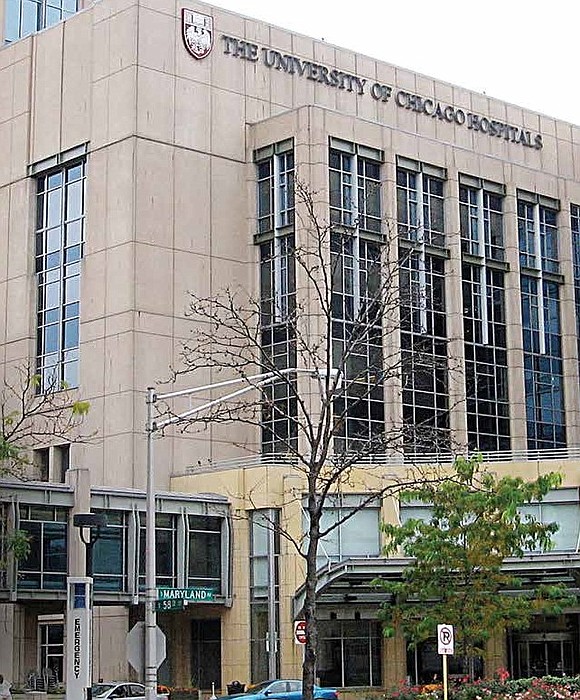 Teen Birth Rate in Chicago Reaches Historic Low
By: Katherine Newman
A recent press release from the office of Chicago Mayor Rahm Emanuel and the Chicago Department of Public Health (CDPH) announced that teen births have reached a new historic low after nine years of consecutive decline.
"Chicago has made a concerted, collaborative effort to help young people plan for the future, make responsible choices and lead successful lives," said Mayor Rahm Emanuel in the press release. "A record low number of teen births means more Chicago teens can focus on their educations, work towards their goals and create better futures for themselves."
Overall, Chicago's teen birth rate is higher than the national average but has seen a decline twenty percent higher than national rates since 2010, according to the press release.
Doctors at The University of Chicago have also been making waves in the effort to decrease teen pregnancy in the city by helping teenagers access and understand their options when it comes to contraception.
"Contraception has been added to our mobile health units.
This means contraception counseling and even prescriptions for/placement of devices can happen in the mobile health units," said Dr. Amber Truhart, an OB GYN at The University of Chicago who specializes in family planning and Pediatric/ Adolescent Gynecology. "This removes the barrier of getting a teenage girl into the clinic."
A CDPH program, Chicago Healthy Adolescents and Teens (CHAT), offers education on birth control, abstinence and healthy relationships in several CPS high schools and provides testing and treatment for sexually transmitted infections. Since March 2015, CHAT has provided sexual
education to more than 32,000 youth, according to the press release.
"Great advancements have been made in Chicago and yet, we cannot be complacent; cities have a unique opportunity to lead by example and influence state and federal policy and we will continue to drive progress forward," said Andrea Miller, President of the National Institute for Reproductive Health, according to the press release.
In 2015, there were 27.5 births per 1,000 females aged 15- 19 years old, a more than a 67 percent drop from the 85.2 rate in 1999, according to the press release.
Dr. Truhart agrees, we cannot become complacent or things might return to how they were nine years ago with a very high teen birthrate.
"If access to any type of contraception becomes harder for this population, it increases the chances they will have to settle for a method that was not ideal for them and this increases the chances they will not continue it," said Dr. Truhart.
"In spite of these short-sighted, politically motivated cuts from the Trump administration, Chicago will continue to advocate for our youth to ensure they receive the information and resources they need to stay healthy," Mayor Emanuel continued in the press release.
Under Mayor Emanuel's leadership, the CDPH launched an effort to further reduce the teen birth rate in Chicago by expanding comprehensive sexual health education to making condoms available in schools.
"I am seeing more teen girls interested in contraception and understanding the importance of protecting themselves," said Dr. Truhart. "I think this is also in part on them being more goal oriented. These young women want to go to college and understand based on parent or role model counseling that an unplanned pregnancy can effect their ability to reach these goals."
Truhart believes that if she continues to do her job well and provide a positive experience for the girls that she works with, they will encourage their friends to visit her, or another doctor, to ask questions about birth control and reproductive health.