South Suburban College Dedicates 90-Year Anniversary Display
11/29/2017, noon | Updated on 11/29/2017, noon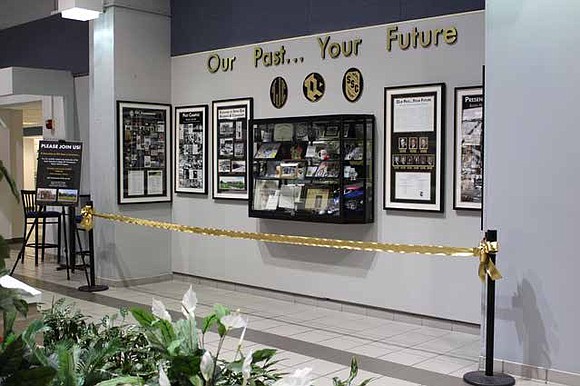 South Suburban College Dedicates 90-Year Anniversary Display
By: Katherine Newman
South Suburban College hosted a dedication ceremony for the new College History Wall and Display on Nov. 9 in the atrium of the College's Main Campus.
The display was dedicated in honor of the school's 90-year anniversary.
"It's a collection of historical photos and memorabilia dating back to 1927 when the college was founded. There are a wealth of historical photos, a lot of artifacts, some newspaper articles, and an overall history of the college from the founding to today," said Alysia Robinette, publications specialist at South Suburban College.
The display is a permanent feature of the college located at 15800 S. State St., South Holland, IL.
At the dedication ceremony College President Don Manning talked about the impact South Suburban College has had on the community and the lives of past and current students. President Manning spoke about how students today share the same hope for the future as those who came
before, according to a press release about the dedication ceremony from South Suburban College.
"The general legacy of the college has just been making education accessible to the community. When this college was started, college was only for the wealthy,"Robinette said.
"As one of the first community colleges, we brought in the idea that you could have a full time job and go to college. The purpose of the college was to provide education for working people."
In 1927, a small group of high school graduates gathered at Thornton TownshipHigh School on 151st street in Harvey.
They were the start of what is now a 90- year legacy of educational opportunity for residents of the south suburban region, according to the press release from South Suburban College.
"We went from 30 men and 17 women in 1927, that was our first class, and then in the early 80's we had increased enrollment to approximately 10,000 students," said Robinette.
South Suburban College was once known as Thornton Community College and Thornton Jr. College. The public is invited to stop by Monday through Friday to view the display.