Thornton Township Salutes Veterans
11/13/2017, 11:25 a.m. | Updated on 11/13/2017, 11:26 a.m.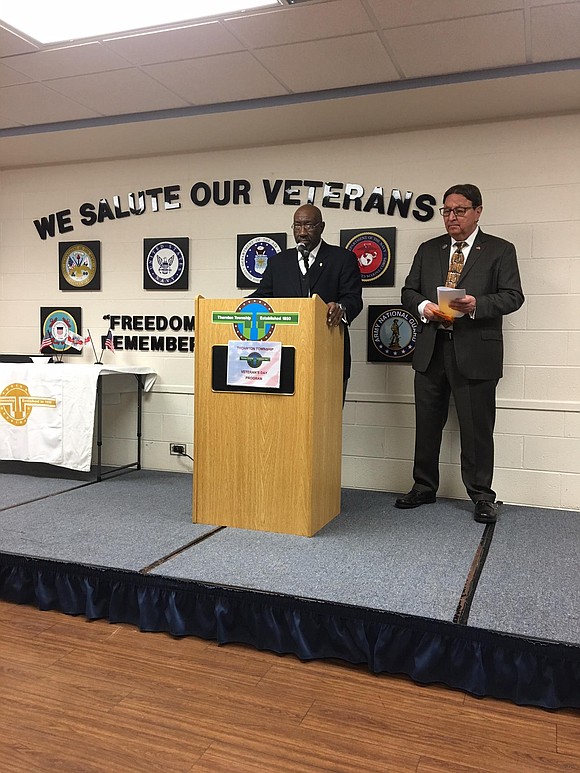 Thornton Township Salutes Veterans
Chicago, IL – On Friday, November 10, 2017, Thornton Township President Frank M. Zuccarelli and its Board of Trustees pay tribute to the thousandths of Veterans in the township and across the United States with a tribute and luncheon honoring Veterans Day 2017.
Historically according to the U.S. Department of Veterans Affairs, in 1975, President Gerald R. Ford signed Public Law 94-97 (89 Stat. 479), which stated that Veterans Day would again be observed on November 11 from 1978 onwards. Veterans Day is still observed on November 11.
The keynote speaker for Veterans Day Affair was Commander Marvin Gardner for the Veterans Strike Force organization. Gardner addressed the Veterans Day audience that explained the plight of Veterans and Post Traumatic Syndrome Disorder (PTSD).
Photos provided by Ernst Lamothe Jr, Public and Community Relations Manager for Thornton Township and co-hosted the Veterans Day Program