TCA HEALTH HOLDS GRAND OPENING FOR NEW CHATHAM LOCATION
11/8/2017, noon | Updated on 11/8/2017, noon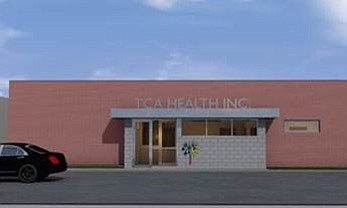 TCA HEALTH HOLDS GRAND OPENING FOR NEW CHATHAM LOCATION This marks the health center's sixth South Side Clinic
TCA Health is announcing the grand opening of its newest clinic in Chicago's Chatham community. The 4,000 sq. ft. facility, at 8425 South Cottage Grove Ave., will be open for touring Friday, Nov. 10, 2017, from 11 a.m. – 1 p.m. This location marks TCA sixth facility on the city's South Side, including its Mobile Student Health Clinic.
"We are proud to have a presence in Chatham. As a Federally Qualified Health Center we are able to provide affordable and high quality primary health care," explains CEO Veronica Clarke. "Being able to identify health issues before they become more serious, provides the added bonus of saving taxpayers money by preventing the need for emergency care."
Established in 1970 as a privately-owned clinic, TCA Health was founded to provide quality health care services to Chicago's medically underserved and underrepresented communities. Now, as then, the need to provide accessible, comprehensive health care to local residents is the clinic's primary goal. TCA provides comprehensive primary health care and support services to over 7,000 patients annually.
Clarke says Chatham was selected because research shows the community is medically underserved. In recent years, Chatham's demographics have evolved from a senior population to a younger one—mostly women and children.
"There are more than 40 day care centers in the Chatham community. So, we know that many of our patients will be women and children with little to no health insurance," explains Clarke.
TCA Health-Chatham will host a full-time physician, family nurse practitioner, a dentist and dental hygienist, licensed clinical social worker, and an infectious disease specialist. TCA Health- Chatham will be a WIC site.
As a Health Resources and Services Administration grant recipient, TCA Health serves all patients regardless of their ability to pay.