Small Business Opportunities Discussed
11/8/2017, noon | Updated on 11/8/2017, noon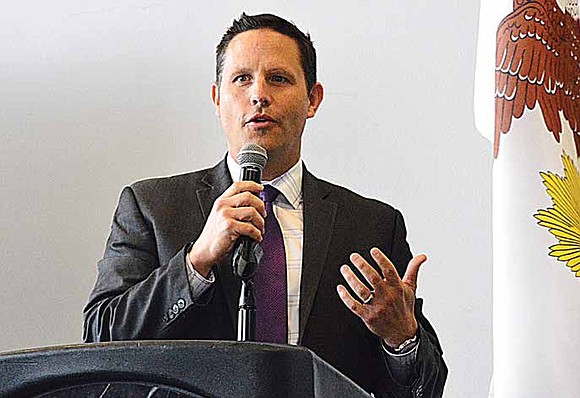 Small Business Opportunities Discussed
By Christopher Shuttlesworth
Congressman Bobby L. Rush (D-IL 1st District) along with Robert Steiner, District Director of Small Business Administration (SBA) and Miriam L. Brewer, Senior Director of Diversity for International Franchise Association (IFA) hosted a recent Franchise Business Opportunity Fair and discussed franchise opportunities for Black entrepreneurs.
According to IFA, there are over 1,000 franchises in Rush's District that support 24,000 jobs, accumulate $584 million in payroll and spur $2 billion in economic activity.
During the fair, Rush highlighted that a recent report showed by 2020, there will be a 64 percent national increase in business growth, but a major decline amongst Black owned businesses.
"This is startling for our nation," Rush said, adding, a significant decline like that amongst Black-owned business should be declared a "national emergency."
"The statistic is just a forecast, not a conclusion," Rush added. "You are the conclusion. You can change the outcome and the prediction."
Robert Steiner, District Director of the Small Business Administration (SBA) in Illinois, which is an independent agency that supports small businesses and entrepreneurs, said at least 50 percent of small businesses fail within the first two years, but SBA helps facilitate many successful franchises.
Steiner said, "it's not like you have to have a million dollars to buy a franchise," but you must have SBA's three C's which are access to Capital, Small Business Counseling and Government Contracting.
He continued to explain that when starting a franchise, you must have a business plan, know what industry is best for you and understand the market.
Steiner said SBA supports a network of resource partners who provide one-on-one small business counseling and advising to entrepreneurs and small business owners at no-cost.
"They will walk you through a process that helps you go from ideation of starting a franchise to narrowing your field to the best fit and [location]," Steiner said. "So, you may come in and say, "This is what I'm going to do,' and the next time you come in, they will ask you, 'Okay, did you make the step?'" During the fair, Steiner highlighted that SBA also works with several lending partners like the Chicago Neighborhood Initiatives which helps facilitate access to capital within local communities.
"There is an entire range of financing such as micro-loans up to $50,000 with the Chicago Neighborhood Initiatives and $250,000 loans for small businesses, funded by local non-profit institutions and guaranteed by SBA," Steiner said.
For more information, visit https://www.sba. gov/.