Mariano's Bronzeville Celebrates One Year Anniversary
11/8/2017, noon | Updated on 11/8/2017, noon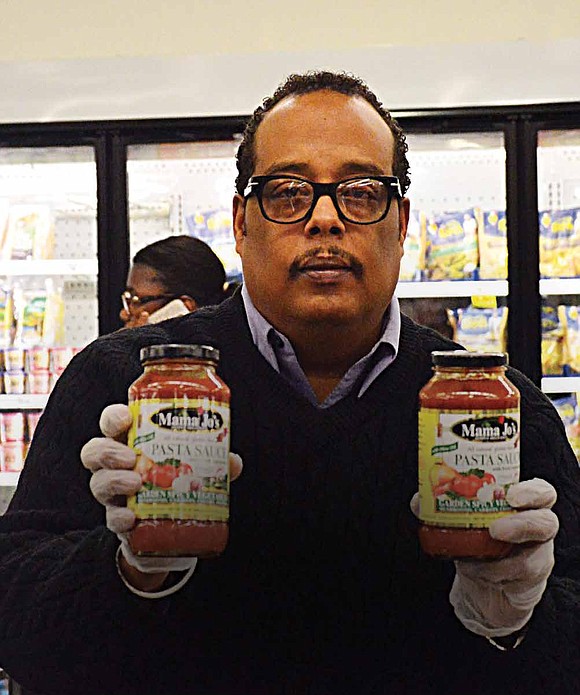 Mariano's Bronzeville Celebrates One Year Anniversary
By Christopher Shuttlesworth
Mariano's Bronzeville, located at 3857 S Martin Luther King Dr., recently celebrated its one-year anniversary with residents and partnering vendors
throughout the city of Chicago.
The celebration included a dozen vendors like Margie's, Earth O' Sweet Peanut Butter, Mama Jo's [Pasta Sauce] and Bee Love.
Amanda Puck, director of Strategic Brand Development at Mariano's Bronzeville said, "This was a great way to celebrate our anniversary with
local partners and vendors and really make it fun for customers."
She added, "For us, we're really about helping our community whether it's giving back to fight hunger or helping local vendors.
" Wilbur S. Reneau, president and chief executive officer (CEO) of Margie's said, his 15-year nationally-known business has a unique flavor that
no one currently sells.
"We have strawberry-banana syrup and banana syrup, which is unheard of," Reneau said. "We have all natural gluten-free, marinade salad dressings
with mango garlic and pineapple passion fruit."
He said it was great to share his Margie's product with community residents and Reneau shared that young entrepreneurs should find their passion and be determined to not let anyone tell them what they can or can't do in life.
Jesus Judah, manager of Earth O' Sweet Peanut Butter, said the local business supports Illinois and Wisconsin communities by making natural, high quality peanuts with no chemicals.
"Our biggest target is to empower and bring employment to the youth," Judah said. "As a partner with Mariano's and a local brand, we wanted to come and support the efforts within community."
Jonathan Jenkins, manager of Mama Jo's [Pasta Sauce] is also a Food Broker who works with food manufactures on getting their product in
food stores and meeting stores' qualifications said "You have to have a product that the store feels will sell and that people will want," Jenkins said, "You want your product to taste good and have quality benefits to it. If it's a healthy product and it tastes great along with great packaging and you have the right numbers for producing your product, then you have the ingredients to present to the stores."
He noted that the grocery store market is very competitive because more than 1,000 products are reviewed yearly.
"It's very competitive so you must have all of your details, research and funding in order," Jenkins said. "But most of it takes a lot of hard work and if
you have a good product then you have a chance to make it."
For more information, you can visit https:// www.marianos.com/.