Solar Powered Fashion
11/1/2017, noon | Updated on 11/1/2017, noon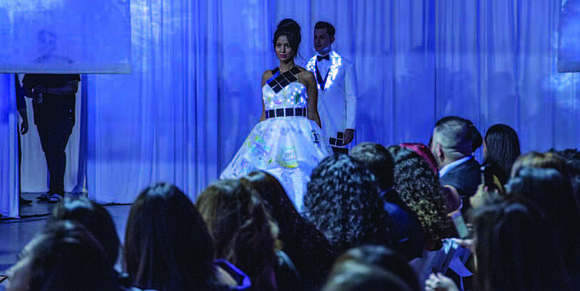 Solar Powered Fashion
ComEd debuted Solar Powered Fashion recently which was designed by Latino Students with the help of fashion designer Ronald Rodriguez at Latino Fashion week's runway.
The ComEd Solar Spotlight program connected ComEd
engineers and students throughout Chicagoland area in a twoday
immersion through live, hands-on solar demonstrations.
The Solar Powered Fashion will be on display at the Mexican Museum of National Art and at the National Museum of Puerto Rican Arts and Culture. The Solar Powered designs shown in the photos along with the Bronzeville Solar Powered Pyramid concluded this year's Solar Spotlight program.