Entrepreneurship Is Only For Risk Takers
5/17/2017, noon | Updated on 5/17/2017, noon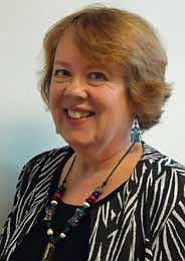 Entrepreneurship Is Only For Risk Takers
By Christopher Shuttlesworth
Meg Herman, director of entrepreneurial services at the Women's Business Development Center, discussed the importance of entrepreneurship and gave insight on how business owners can get their ideas off of the ground and running. Herman made her remarks on May 15 and 17, 2017 at two local events entitled, 'Is Entrepreneurship Right For You?' and 'Meet With A Small Business Advisor.'
Herman, who has been in business for more than 30 years, said she has come to realize that entrepreneurship isn't for everyone and that entrepreneurs must be passionate as they go through the ups and downs of owning a business.
"You have to be willing to step out there and take some risks," Herman said. "You have to be willing to do the work of working on the business as well as doing your passion so you can grow the business. It's a lot of work, but there can be a lot of rewards."
Herman explained that it takes more money to build a start-up business than most people realize. She said there are not any grants for small businesses, but there are loans.
"It's a journey of thinking as well as opportunities for doing," Herman said. "You really have to curve your spending appetite if you want to have a business because the business needs the money to grow," she said. "People think that somebody is just out there offering grants and that's just not true."
She continued to explain that in some cases, small business owners can be considered for community development grants and small business innovation funds up to $150,000. But Herman said these types of grants require business owners to pay out of their pocket first and then the City of Chicago will pay the business owner back.
"If you don't have the money to put out first then you're not going to be reimbursed for it," Herman said. "It also depends on whether it's in the right location for which those reimbursement grants are offered. So, there isn't any magical money out there."
Robert Fair, owner of Ora Lee's Gourmet Foods is one of those risk takers. He recently had the family's special recipe of gourmet potato salad featured on Windy City Live and the future of the business looks bright. Fair said he is fortunate to have the potato salad in 15 restaurants including Red Snappers and Sharks. But he said his ultimate plan is to get the recipe in grocery stores like Jewel Osco and Mariano's, with the support of local business owners and community residents.
"I just need people in the community to know more about black home-made food and black-owned businesses," Fair said. "We need our products on the market and in the stores too. Why not? We used to have it and everyone else has their food out there."
Fair said if his product was in grocery stores like Jewel Osco, it would be easy for local residents to get good, home-made potato salad.