Frank M. Zuccarelli wins the village of South Holland Community Humanitarian award
3/24/2017, 9:59 a.m. | Updated on 3/24/2017, 10 a.m.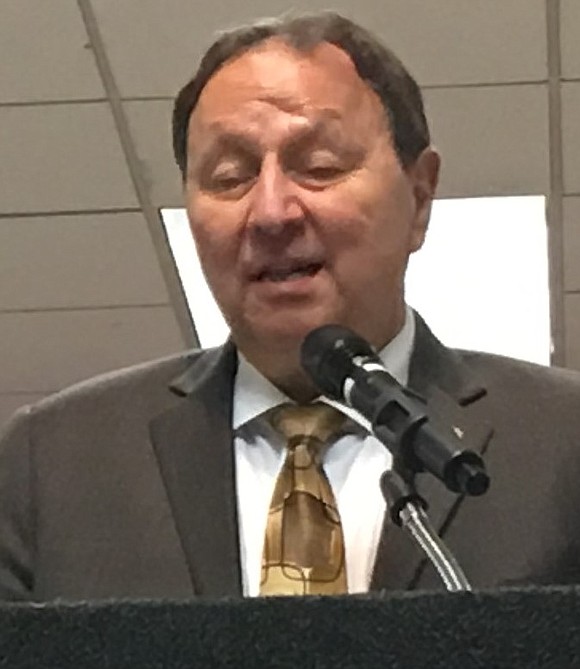 The purpose was to start a conversation about how we can treat each other with more respect and build strong, positive relationships. Zuccarelli has spent his life as supervisor tirelessly working for the youth, adult and the seniors of Thornton Township creating a better life and truly living by the township's motto of People Working with People. Even before he became supervisor, his desire to help others was displayed during his time working at Ingalls hospital as well as being in the Air Force. Thornton Township was recently awarded Township of the Year.

Zuccarelli, who has lived in South Holland for more than 50 years, said he immediately felt a connection to the community even though he joked "when my family moved here I didn't even know what a Holland was." He has come to know that and more about the community.
"I love this community and I love the people I meet here every day," said Zuccarelli. "There is something good about everyone. I was so lucky to be elected township supervisor because everything we do in this community is about being a humanitarian."
The 2017 awards were also given to Dr. Kathryn F. Worthen, Father Ignatius I. Anaele, Felecia A. Williams and Robin Scheldberg.