Sundial Brands Launches nyakio™ Exclusively in Ulta
3/15/2017, noon | Updated on 3/15/2017, noon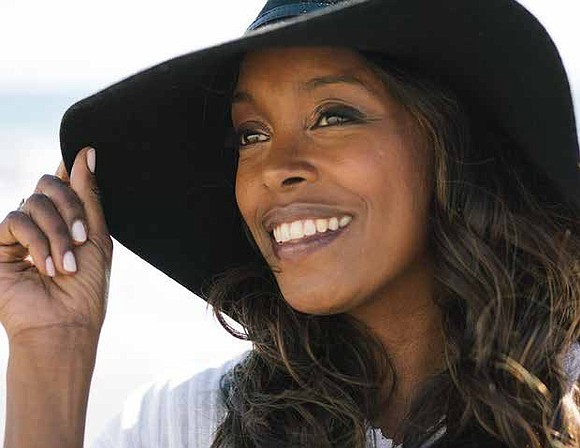 Sundial Brands Launches nyakio™ Exclusively in Ulta
AMITYVILLE, N.Y., PRNewswire/ -- Sundial Brands, a leading skincare and haircare manufacturer renowned for its innovative use of high-quality, culturally authentic natural ingredients, recently announced the launch of the company's first prestige skincare line – nyakio™.
Inspired by her family of medicine men, farmers and educators, founder Nyakio Kamoche Grieco, a firstgeneration American of Kenyan
descent, partnered with Sundial Brands to bring global secrets of naturally ageless beauty to the U.S. market. Based on Nyakio's
family recipes, as well as beauty traditions from 13 countries across the globe, each formula evokes a luxurious, culturally
transcendent experience.
Grounded in ethically and sustainably sourced, indigenous ingredients, nyakio™ combines cultural traditions with modern, results-driven formulas to deliver premium personalized natural beauty and multitasking products. The 16 SKU line, which draws ingredients
including Manketti, Neroli, Maracuja and Yangu oils, Red Ginseng and Quinoa from such countries as Kenya, China, Brazil, Spain, Egypt, India, Morocco and Peru, is priced from $22-$49 and launched exclusively in 305 Ulta stores across the U.S. on March 6, 2017. It is also available via www.ulta.com/brand/nyakio.
"My beauty journey started when I was a young girl visiting my grandmother in Kenya," said Nyakio.
"She was a coffee farmer who taught me to crush coffee beans and rub them on my skin using a piece of sugarcane to remove dry skin. I've curated beauty secrets like this from my family, friends and travels
around the world and translated them into a full line of skincare based on cultivated global beauty secrets, cultural traditions and ethically and sustainably sourced ingredients. Inspired by everything that's been shared with me, I'm now sharing the best in global skincare
with every woman."
The line features a five-regimen collection (1. Cleanse, 2. Exfoliate, 3. Restore, 4. Moisturize, and 5. Treat) that works together to hydrate, revitalize, smooth and provide anti-aging benefits. As a result, nyakio™
offers an a la carte menu of skincare options that are customizable to target specialized concerns, as well as a collection of traditions passed from generation to generation. Developed for all skin types and ages,
nyakio™ products are formulated without Sulfates, Phthalates, Parabens, Mineral Oil, Petrolatum, Formaldehyde, and Butylene Glycol.
"For 25 years now, our vision at Sundial Brands has been to build our business and our Community Commerce purpose-driven business model as examples that other entrepreneurs and businesses could be inspired by, learn from and expand upon," said Richelieu Dennis, founder and CEO of Sundial Brands. "Our acquisition of nyakio™ underscores our ongoing commitment to identifying, supporting and
developing other entrepreneur brands that share our vision
and values. Nyakio's roots of family, natural ingredients, culturally authentic traditions, entrepreneurism and community impact closely
mirror our own, so we have a deep connection to what
this brand represents and the woman who inspired it. We are honored to have Nyakio – the person – and nyakio™ – the brand – as the newest members of our Sundial family. As we move forward with our multi-brand portfolio strategy and scaled growth, we are committed to continuing to bring others along with us in ways that simultaneously advance businesses and communities."