LOUISVILLE NATIVE GIVES BACK TO THE BLACK COMMUNITY
3/15/2017, noon | Updated on 3/15/2017, noon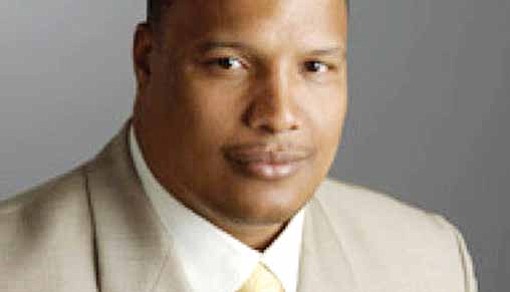 LOUISVILLE NATIVE GIVES BACK TO THE BLACK COMMUNITY
By Stacy M. Brown (NNPA Newswire Contributor)
Alan "AP" Powell is one of the nation's greatest unsung
African-American heroes.
Powell is a member of the Phoenix Aviation Advisory Board and the chairman of the Airport Subcommittee; he believes that he's the only African-American to currently hold that position. The board meets each month to review airport policies, make recommendations on major airport projects, concession contracts and leases.
Oftentimes, it's Powell who'll say 'yay' or 'nay' to a billion dollar
deal with companies like Uber or Lyft or new concession stands for one of three Arizona airports.
People that know Powell call him a "serial entrepreneur," who has developed vital relationships with Fortune 500 companies. "I've been able to turn contacts into contracts," he said.
Born in the inner cities of Louisville, Ky., a short walk from the home of the legendary boxing champ Muhammad Ali, Powell graduated from Missouri Valley College in Marshall, Mo., to become one of the country's foremost authorities on multicultural content and leveraging brand connections with multicultural audiences.
An independent film and music career followed and Powell quickly left his mark.
Powell brought the Dallas-based rap artists Dirty South Rydaz to the attention of executives at Universal Records and scored one of the most lucrative deals in history — a six-album, $7 million deal.
According to Powell, it was the biggest contract ever in Texas, where Powell established T-Town Music.
"I think only 'Cash Money' has a bigger deal,"
Powell said.
While working for the powerful, Los Angeles based management company The Firm, Inc., Powell put Korn, a popular metal band, on BET and appeared on morning shows with the Backstreet Boys.
However, despite the success, Powell said his
roots kept tugging at him.
"My mother was an educator and she told me to see the world in a more diverse setting," said Powell, who was this year's recipient of Arizona's Martin Luther King Jr. Award. "Growing up in an African-American neighborhood and having served in Desert Storm and having
played basketball in the Army and in college, really helped to motivate me to see the world different."
Powell continued: "I've seen the things that I did growing up, and I knew that I could make a difference…that the principals of giving back
and trying to do the right thing were always present."
Powell started a program in Phoenix, Ariz., schools that provides 5,000 backpacks filled with school supplies to students at the
beginning of each school year. He also ensured that 5,000 inner city students would receive free haircuts.
"We wanted to make sure that they had everything they need. Our model has been to ensure that every student and every veteran get
a chance to cross the finish line," Powell said of his Checkered Flag Run Foundation, which hosts the giveaways.
The mission of Checkered Flag Run Foundation is to provide diverse educational programs that impact underserved students, Powell said, noting that one of the objectives of his foundation is to develop and invest in educational tools specific to school readiness and multiple career pathways and to increase career aspirations that drive Arizona's