Six Tips for a Healthier Smile
3/8/2017, noon | Updated on 3/8/2017, noon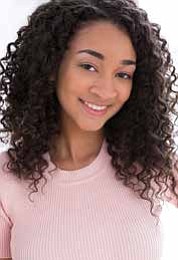 Six Tips for a Healthier Smile
People love to experience that "fresh from the dentist" feeling, when the tip of the tongue glides effortlessly and smoothly over a freshly cleaned set of pearly whites. So, why not have that feeling all of the time? If you want a healthier-feeling mouth, follow these tips:
Brush regularly. Yes, you've heard it over and over: brush your teeth twice every day. It also helps to brush after eating and snacking whenever possible. Brushing keeps small food particles from becoming food for harmful bacteria. If possible, brush for a full two minutes.

Drink green tea. A study published in the Journal of Periodontology in 2009, found that routine consumption of green tea may help promote healthy teeth and gums. Of the 940 men evaluated, the study found that those who regularly drank green tea had superior periodontal health than subjects who consumed less green tea.

Use probiotics. The use of products like EvoraPlus probiotic mints (www. myevoraplus.com) goes a long way in
securing a good base for oral care. The probiotic mints add beneficial bacteria to the mouth, leaving less room for harmful bacteria to grow.
Floss once a day. Flossing helps clean and remove tartar where your toothbrush cannot reach.

Irrigate the teeth and gums daily. Oral irrigation helps to remove food particles trapped below the gum line. The addition of an antimicrobial fluid in your irrigator can further help remove the plaque that harbors harmful bacteria.

Take nutrition seriously. Avoiding sugar is key, but also watch out for simple or highly refined carbohydrates. Consume plenty of vitamin C, as it plays a vital role for building healthy gums and helps boost the immune system. One of the best defenses against poor oral health is a strong immune system -- and healthy food is your best source of essential vitamins and minerals. NewsUSA