SIAFA LEWIS NAMED LEAD SPORTS ANCHOR AT WMAQ-TV
3/8/2017, noon | Updated on 3/8/2017, noon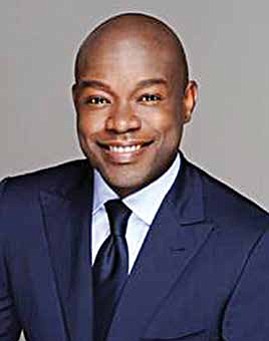 SIAFA LEWIS NAMED LEAD SPORTS ANCHOR AT WMAQ-TV
CHICAGO, IL – NBC 5/WMAQ-TV announced recently that Siafa Lewis has been promoted to Lead Sports Anchor for "NBC 5 News" at 5 PM, 6 PM and 10 PM. Lewis joined the NBC 5 Sports team in May 2014, as sports anchor and reporter and co-host of NBC 5's "Sports Sunday" program.
"Siafa has been an integral member of our team
since joining us in 2014. We are thrilled to have him anchor our weeknight sportscasts alongside news anchors Rob Stafford and Allison Rosati," said Frank Whittaker, Station Manager and Vice President of News, NBC 5.
Prior to his move to NBC 5, Lewis worked for the NBC-owned station in New York, NBC 4 New York / WNBC. While at WNBC he anchored sports and was the original co-host of the station's live lifestyle and entertainment show. He also served as a correspondent for "New York Live" and "1st Look New York," "Openhouse NYC" and "I Do." Lewis earned three Emmy nominations in the "On-camera Talent"
category for his work at WNBC.
Before working at NBC-owned stations WNBC and WMAQ, Lewis was a general assignment reporter for SNY and Sporstnet NY, part of the NBC Sports Regional Networks.In addition to serving as the NY Giants beat reporter, Lewis covered all nine NYC area professional teams, professional boxing, Rutgers football, college basketball and more. Lewis was also co-host of SNY's weekly magazine show, "Mets Weekly."
Siafa began his professional television career at NBC 10/WCAU as the weekend traffic reporter.