MISTY COPELAND JOINS WORLD OF DANCE
6/28/2017, noon | Updated on 6/28/2017, noon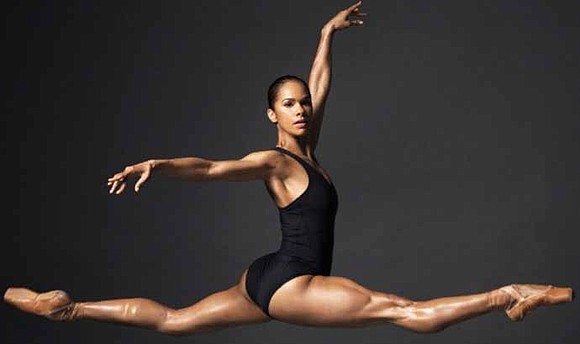 MISTY COPELAND JOINS WORLD OF DANCE
Ballet dancer extraordinaire Misty Copeland, the first African-American principal ballerina in the history of American Ballet Theatre, will be a guest judge on the July 18 and July 25 episodes of NBC's new high-rated competition series "World of Dance." Copeland will be joining for round three of the competition, "The Cut," where the competitors face the deepest and most intense cut of the season. More than half of the ac ts will be sent home, and only the top two acts from each division will move on to the Division Final.
"When judging the best of the best, we knew we needed an all-s tar guest judge with passion and credibility to mentor these incredible dancers," said judge/executive producer Jennifer Lopez. "Misty Copeland is at the top of her game and we are so honored that she was able to lend her expertise and experience to the 'World of Dance' stage."
In its first three weeks, "World of Dance" has averaged a 2.1 rating in adults 18-49 and 8.7 million viewers overall in "live plus same day" results from Nielsen Media Research, making it the #2
entertainment series of the summer to date in 18- 49 and total
viewers, behind only NBC's "America's Got Talent." In 18-49, it's the
highest-rated first-year summer series through its first three weeks since 20 13 and CBS' "Under the Dome," and in total viewers, it's the most-watched first-year summer alternative series at this point in
nine years. The May 30 "World of Dance" premiere grew to a 3.0 rating in "live plus three day" Nielsen's, with the increase of
0.64 of a rating point being the biggest L+3 lift ever reported by Nielsen for an alternative series premiere.