Documentary Captures the Life of Harold Washington
6/21/2017, noon | Updated on 6/21/2017, noon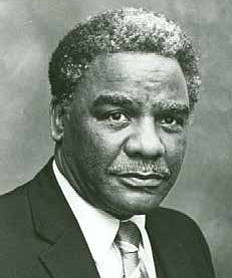 Documentary Captures the Life of Harold Washington
By Christopher Shuttlesworth
The Mayor Harold Washington Legacy Committee (MHWLC), which is a local nonprofit dedicated to preserving Mayor Washington's memory and legacy, hosted an event where an historic documentary based on the life and legacy of Harold Washington was shown. Washington who became the first African American Mayor of Chicago in 1983, died on November 25, 1987.
The screening of the film was held recently in the Banquet Hall of the Apostolic Church of God, located on 6320 South Dorchester Avenue. Jose Childs, who is the president of MHWL C, said people still love the former mayor adding, most people know Washington as the mayor of Chicago, but forget he contributed to Illinois and Chicago in several other ways. "Harold was a s tate representative, a state senator, a congressman and then he became mayor," she said. "He left a tremendous legacy in each place of Springfield, [Washington] D.C. and Chicago."
While serving in the Illinois House of Representatives, the former mayor introduced a bill aimed at making Dr. Martin Luther King's birthday a state holiday. The bill was tabled and later vetoed, but with the help of Cecil Partee in the Senate, Washington was able to have the bill enacted and signed by the governor in 1973.
Washington's major congressional accomplishment involved legislation to extend the Voting Rights Act, legislation that opponents had argued was only necessary in an emergency.
Reflecting back on the former mayor's
accomplishments, Child's said Washington was given the assignment to g o across the country to promote the extension of the Voting Rights Act and ultimately President Reagan signed the extension. She said she believed that it was extremely important for young, African Americans to see the film because of its uplifting and motivating message.
Washington's legacy continues to live on through the Harold Washington Cultural Center, Harold Washington Library, Harold Washington College and Harold Washington Park.