SUNDAY NIGHT LIVE: LESLIE JONES TO HOST 2017 "BET AWARDS"
6/14/2017, noon | Updated on 6/14/2017, noon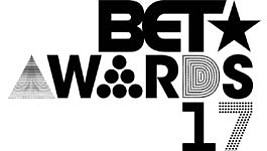 SUNDAY NIGHT LIVE: LESLIE JONES TO HOST 2017 "BET AWARDS"
(Black PR Wire) New York, NY – BET Networks, a unit of Viacom Inc. (NASDAQ: VIA, VIA.B sted NYSE: VIA, VIA.B), recently revealed comedian and actress Leslie Jones as host for this year's"BET Awards." Her first major award show gig, Leslie joins a long line of stand-up comedians that have rocked the role, including Chris Rock, Mo'Nique, Kevin Hart and Chris Tucker. This year's broadcast marks 17 years of unexpected performances, trailblazing moments, super dope talent, and entertainment's most provocative players. The iconic show continues
to be a cultural rule breaker steeped in reinvention with some of the most memorable moments in Award show history. The "BET
Awards" has set the standard for one of the most intently unconventional, news-provoking broadcasts. The 2017 "BET Awards" will air LIVE on Sunday, June 25 at 8 pm ET from the Microsoft Theater in Los Angeles, CA on BET.
A staple on the Saturday Night Live writing team, Leslie Jones gained on-camera popularity after a memorable performance during the show's "Weekend Update" segment where she played herself. Now in her third year on the cast, Jones is known to be a talented and fiercely independent performer whose brash and unapologetic riffs can ruffle feathers. Leslie starred in Paul Feig's reboot of "Ghostbusters", with other film credits that include Chris Rock's "Top Five," Judd Apatow's "Trainwreck", the animated film "Sing" and the upcoming "Masterminds".
"I am so excited to be hosting The BET Awards this year," said Saturday Night Live star Leslie Jones, "BET was the first network and place where I was on TV - I am looking to turn this whole experience into a joyful homecoming."
As previously announced, Beyoncédominates this year's nominations with a total of seven including 'Best Female R&B/Pop Artist,' 'Best Collaboration' with Kendrick Lamar for "Freedom," 'Video of the Year,' and 'Album of the Year' for Lemonade. Bruno Mars follows with five nods including 'Album of the Year,' 'Best Male R&B/Pop Artist,' and 'Video of
the Year' for "24K Magic." Other nominees include Solange, nominated for four awards and who is up against sister Beyoncé for 'Best Female R&B/Pop Artist.' Chance the Rapper and Migos receive four nominations
as well, Chance the Rapper nominated for 'Best Male Hip-Hop Artist' and 'Best New Artist' and Migos for 'Best Group' and 'Best Collaboration' for their #1 hit "Bad and Boujee" with Lil Uzi Vert.
BET Networks recognizes artists, entertainers, and athletes across 19 categories with the "BET Awards" 2017 nominations. The nominations are selected by BET's Voting Academy, which is comprised of fans
and an esteemed group of entertainment professionals in the fields of television, film, music, social media, digital marketing, sports journalism, public relations, and the creative arts.
The 2017 "BET Awards" will premiere around the world on BET's international networks. It will air in the UK on Tuesday, June 27th at 9:00pm BST, in Africa on Tuesday, June 27th at 8:00pm CAT, and in France on Wednesday, June 28th at 9:00pm CEST. Internationally, fans in 100 countries can also stream the 2017 "BET Awards" live with BET Play, BET International's subscription video on demand application. The iOS and Android app, which also features current and classic BET television series, documentaries, standup comedy and legendary musical performances, will carry a live feed of the red carpet and the Awards,