CHATHAM INITIATIVE HELPS SENIORS DOCUMENT END OF LIFE GOALS
6/14/2017, noon | Updated on 6/14/2017, noon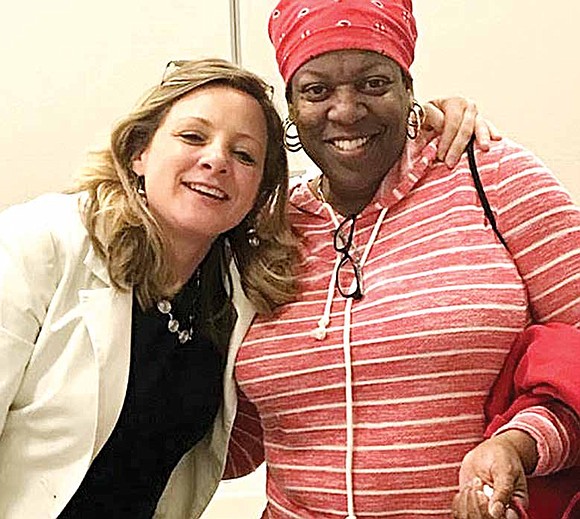 CHATHAM INITIATIVE HELPS SENIORS DOCUMENT END OF LIFE GOALS
By Christopher Shuttlesworth
Chatham Starts the Conversation is a neighborhood-wide initiative that has served more than 200 seniors this year-with numbers growing every week.
The initiative has partnered with several organizations, which includes the city of Chicago's Department on Aging, the Chicago Public Library, churches and senior residences to help guide and support seniors through the last stages of their lives.
The initiative also helps seniors document their end life goals.
"There are so many barriers that separate African Americans from making well-considered and well informed health care decisions at the end of life," said Randi Belisomo, President of Life Matters Media.
"It's not fair and it's not just, and our program walks people through this process and provides them with the information they need to know to make a decision that supports their values and goals."
According to the Journal of Palliative Medicine, "African Americans are less satisfied than whites with the quality of their end of life care." To add, the Journal of the American Geriatrics Society, reported that African Americans are also less likely to receive adequate pain assessment and more likely to report
poor communication with doctors about their choices."
The California Healthcare Foundation also reported in a healthcare study that "90 percent of Americans say having conversations about end of life wishes is vital, but only fewer than 30 percent have done so."
Belisomo said the Chatham Starts the Conversation initiative has been working in community settings because these types of conversations aren't happening at doctors' offices and with health care providers. She continued to say that the conversations should be happening, but until it
does, the organization will help people be empowered
to communicate their choices with their loved ones.
"People feel isolated and alone and they don't know how to do this well," she said. "Physicians are starting these conversations and so we help [seniors] have conversations that they may have thought about for a long time and this reduces their isolation and fear."
Belisomo explained that for the first six months of 2017, Chatham Starts the Conversation organization didn't expect much, but ended up finding out that most seniors were continuing to eagerly come into their offices to communicate because they have been thinking about their choices and goals for a long time.
She said they just didn't feel like they had anyone to speak to about their respective issues and they didn't know how to approach it as well.
"We think that this is the most important gift that you can give your loved ones, which is by telling them how to care for you," Belisomo added. "This is really how to love you at the most vulnerable time of your life when you're old, sick, unable to communicate, and even when you're dying you still want someone to honor your wishes. So, we have to tell them ahead of time."
If you know of a senior who may benefit from this program, you can visit and find out more about the initiative at Chatham and Abbott Park Satellite Senior Centers and the Avalon and Whitney Young Branches of the Chicago Public Library.