NICOLE HENRY CONTINUES TO DAZZLE JAZZ LOVERS
6/7/2017, noon | Updated on 6/7/2017, noon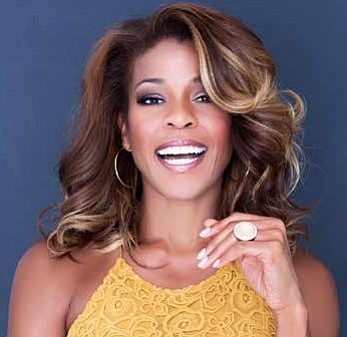 NICOLE HENRY CONTINUES TO DAZZLE JAZZ LOVERS
By Christopher Shuttlesworth
Award-Winning Jazz Artist, Nicole Henry debuted her professional singing career in 2004, and has performed in over 15 countries and 30 musical festivals in cities like New York, Tokyo, Madrid, Moscow, Paris, Chicago and more. As one of the most premiere, world renowned Jazz Artists, Henry recently won the 2013 Soul Train Award for "Best Traditional Jazz Performance," according to nicolehenry.com.
She said she began singing in school performances and church services. Henry said her passion for music dramatically grew after she performed House music at one of her friends' college parties.
"That project gave me the opportunity to actually perform as Nicole Henry beyond just one song. I actually had a performance of four songs and it was that opportunity of singing and entertaining that made me fall in love with it immediately. Half way through the show, I knew that this was what I wanted to do forever. It was the first time in my life that I wanted to get better at something."
Henry said she made sure to set herself apart from everyone else in the industry by studying acting at the University of Miami (2000), and even appearing in commercials in Miami, Florida. But she said she wanted to pursue singing more because it was very hard to balance both careers at the same time.
"Since both careers are so demanding, I had taken time from acting because it was too much to focus on music and running to an audition," she said. "It's truly two
di†erent worlds, two di†erent jobs, two di†erent careers, and fortunately, I'm able to balance it out now, but it's really a balancing out with schedules."
Henry explained that during college, she was trying to figure out how to get into the music industry. She said she was performing with bands and doing gigs in Miami, but the money was very low.
"I didn't realize how much dedication and time and focus it would take to put together these shows," she said. "And then we would do an hour show and only get paid $30 a person after putting hours and hours into it." So, I was quick to realize that I was going to have to come up with another way to perform, act and make some money."
Henry said through her musical search, she found out that acting supported her musical performance and the study of acting is such a physiological dive into one's self and purpose, regardless of the character a person is playing.
"I think my acting studies have been exciting and have helped me dive into who Nicole Henry actually is," she said. "So, it has served me as a singer as well.
Henry said one of her true inspirations continues to be Legendary Artist Stevie Wonder. She added, she loves individuals who have taken strides not only through the music industry but in politics as well.
"I really respect his musicality and its unreal," she said.
"The breath of his worth is massive. He is so intelligent and I love how he was so influential in starting Martin Luther King Jr's. birthday celebration and recognition. I have a deep place in my hurt for people that take on the responsibility to
do something for the world and I think he is a great example of that."
Henry added, "I can tip my hat o† to Sidney Poitier, Nancy Wilson and people who truly went through things that I never experience and don't ever want to experience.
There are a lot of people who came before us and laid the path down for Black entertainers. But Stevie is someone I really look up to."
Although, Henry hasn't performed in Chicago since her 2015 showcase at the Green Mill Jazz Club, she is planning a major performance during the National Newspaper Publishing Association (NNPA) 2017 Summer Conference in Washington D.C. She is set to jazz out the crowd during the NNPA's Chairman's reception on June 21, 2017.