Mark your calendars for the 39th Annual Chicago Jazz Festival
6/7/2017, 12:29 p.m. | Updated on 6/7/2017, 12:29 p.m.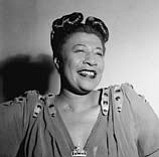 Mark your calendars for the 39th Annual Chicago Jazz Festival
By Christopher Shuttlesworth
August might be some time away, but jazz lovers can start planning now for the 39th Annual Chicago Jazz Festival which will headline some of the top performers in the jazz world starting on Labor Day weekend, August 31 through Sept. 3, 2017 in Millennium Park and at the Chicago Cultural Center,
located at 78 E. Washington St.
The festival will be hosted by the Chicago Department of Cultural
Affairs and Special Events (DCASE), and is set to display four stages of live
performances by Chicago's vast jazz talent.
Chicago-born guitarist George Freeman will kick-o£ the festival as he
celebrates his 90th birthday. Freeman has been performing at the Chicago
Jazz Festival "since 1978, and has played with Charlie Parker, John Coltrane, Lester Young, Johnny Griffin, Richard Holmes Shirley Scott and his brother Von Freeman," according to a city of Chicago press release. In addition, there will be more celebrations and festival highlights of three key jazz legends including Dizzy Gillespie, Thelonious Monk and Ella Fitzgerald.
Dr. Lonnie Smith, who is an expert of the Hammond B-3 organ, will
make his fourth appearance at the festival on Sept. 1. Smith's band will include saxophonist and composer Donny McCaslin, keyboardist Jason Lindner, drummer Mark Guiliana and bassist Tim Lefebvre. Each band member is a collaborator, "on David Bowie's Grammy® Award-winning album Blackstar and has been touring the world in support of McCaslin's latest album Beyond Now.
On Saturday, Sept 2., there will be a grand performance in honor of
the one and only Ella Fitzgerald, who performed at the festival in 1981. This
particular showcase will feature the likes of Brad Williams Trio, Sheila Jordan,
Dee Alexander, Frieda Lee, Spider Salo£ and Paul Mariano. However, Dr.
Michael White Quartet will perform ahead of the Ella Fitzgerald Tribute.
Quartet is "widely considered as one of the leading authorities and culture
bearers of traditional New Orleans jazz music. He is also, a multi-talented
musician that has the ability to perform as a clarinetist, bandleader, composer, musicologist and educator BassDrumBone," according to a city of Chicago press release. Chicago native and Trombonist Ray Anderson will follow next in line and drummer and composer Allison Miller will help end the night, with his band called Boom Tic Boom, who are also often known for their sharp precision.
On the last day, Roscoe Mitchell, who is "one of the figures of avant-garde jazz, will celebrate 50 years of Nessa Records," according to the city of Chicago.
"Mitchell will be joined by the first quartet of his career with Alvin Fielder
on drums, Fred Berry on trumpet and Junius Paul on bass, along with cellist
Tomeka Reid and drummer Vincent Davis."
The Jazz Festival has been on display since 1979 and the not-for-profit
Jazz Institute of Chicago said the organization would like to keep providing,
"jazz education for youth and adults, supporting the creation of new work by
Chicago jazz musicians and fostering a thriving jazz community," according to a city of Chicago news release.
For more information on the Jazz Festival and other Chicago cultural
events, visit cityofchicago.org.