BUILDING LOCALLY: Community Resources help Businesses Grow
7/26/2017, noon | Updated on 7/26/2017, noon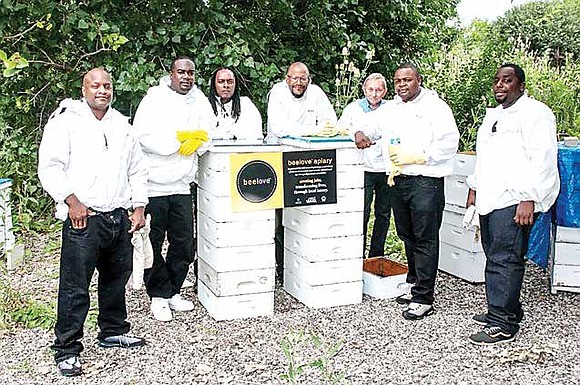 BUILDING LOCALLY: Community Resources help Businesses Grow
By Christopher Shuttlesworth
Building a business can be tough especially if you don't have the capital to get started or the funds to make it grow. That's where entities like Benefit Chicago come in.
Benefit Chicago helps small businesses and non-profit organizations obtain loans through partnerships with the MacArthur Foundation, the Chicago Community Trust and the Calvert Foundation. The organization can lend businesses loans of a minimum $500,000 from its $100 million pool.
William Towns, who is the Executive Director for Benefit Chicago, said all applicants must have at least three years of business experience and must be able to elaborate on what kind of an impact their businesses will have on the communities they serve.
What Benefit Chicago looks for from applicants is whether the business will create jobs, sustain economic growth and provide needed services within their communities.
"We look to work with them to provide them [with] the capital they need to grow their business," Towns said, adding, Chicago Benefit recently loaned $500,000 to Sweet Beginnings, a local organization that sells honey-based products in the North Lawndale community.
Sweet Beginnings plans to hire more than 300 North Lawndale residents over the next five years.
Towns said if Benefit Chicago isn't a good fit for a particular small business, the organization has a program called the Navigator, which can connect business owners to other services that may be helpful towards securing, financing. They can also use those resources to learn more about expanding their business, he said.
Meghan Harte, Executive Director for Local Initiatives Support Corporation (LISC), said the national non-for-profit organization also supports communities in collecting resources for projects and improving neighborhoods with loans ranging from $1,000 to $5 million.
"Most of the people in a community need to improve their economic situation," Harte said. "In some cases, there are small business owners in neighborhoods that want to improve, start or expand the business that they have and that's when we try to provide support."
Some of the loan programs that LISC offers include the Impact Lending Program that helps provide loans ranging from $1,000 to $1 million. The Community Advantage Loans range from $50,000 to $250,000 and the 504 Real Estate Loans can range from $400,000 to $5 million.
"LISC Small Business initiative also helps small businesses obtain more customers, expand their stores or transition from being an entrepreneur to obtaining a building," said Harte.
LISC, along with a certified development company, can finance 90% of real estate acquisition and capital improvement costs. Properties must be multi-purpose structures, be 51% borrower-occupied, and located in a low-income community, she said.
To apply for small business loans, visit Benefit Chicago at http://www.benefitchi.org/ or LISC's website at http://www.lisc-chicago.org/index.html.