Jazz Greats Honored as Navy Pier Celebrates its 101st Birthday with a Free Star-Studded Concert, Cultural Programming and More
The Fifth Third Bank Centennial Celebration continues with a full day of free cultural programming, highlighted by nationally-acclaimed performers, E. Faye Butler, Felicia Fields, Victor Garcia and Fr
7/12/2017, noon | Updated on 7/12/2017, noon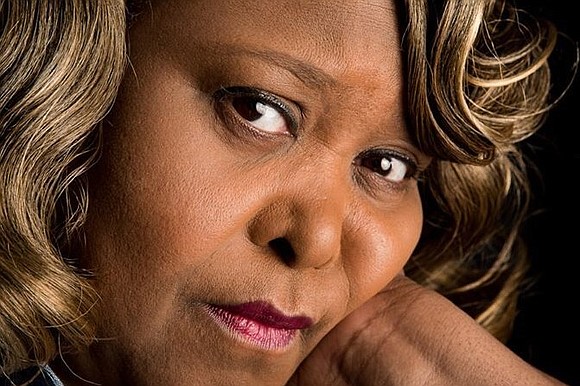 Navy Pier's 101st Birthday also denotes the official opening weekend of the new Polk Bros Park Performance Lawns. The new space, which serves as the setting for many of the day's festivities, completes the 13-acre Polk Bros Park, Navy Pier's green entrance and the city's front yard.
"Navy Pier's 101st Birthday not only marks another anniversary for the treasured and iconic landmark; it is a shining moment in its long history of being the People's Pier," said Navy Pier Chief Program and Civic Engagement Officer Michelle T. Boone. "We look forward to commemorating the start to the Pier's second century by offering a full day of free arts and cultural entertainment that honors our new programmatic direction and showcases the best of Chicago's diverse talent. We invite Chicagoans and beyond to join us as we continue the Fifth Third Bank Centennial Celebration, honoring the legacy and future of Navy Pier."
"Fifth Third Bank is proud to lead the Centennial Celebration of Navy Pier," said Eric Smith, Chicago Market President, Fifth Third Bank. "We are honored to support the mission of this iconic landmark and join Navy Pier in inviting the people of Chicago and beyond to experience Navy Pier in its second century."
Navy Pier's 101st Birthday celebration is free and open to the public as part of the Pier's ongoing commitment to raising its profile as a mission‐driven cultural organization, with continued focus on offering dynamic and eclectic experiences through meaningful partnerships and programs. As the Fifth Third Bank Centennial Celebration continues in 2017, the Pier looks forward to introducing more exciting and innovative year‐round programming for guests to experience and enjoy for free. For more information on this and other special offerings at the Pier, please visit www.navypier.com.