GWENDOLYN BROOKS AT 100
1/23/2017, 1:40 p.m. | Updated on 1/23/2017, 1:40 p.m.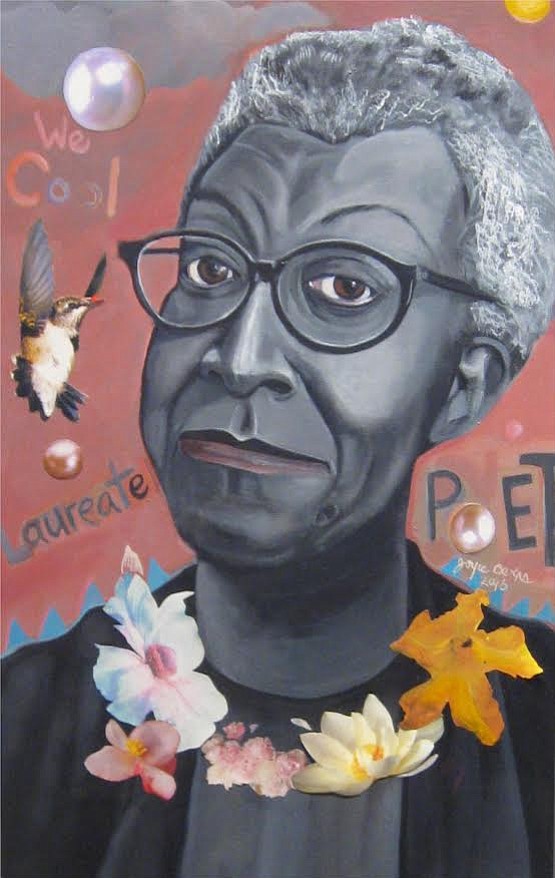 GWENDOLYN BROOKS AT 100
Dozens of organizations launch "Our Miss Brooks: A Centennial Celebration" to honor groundbreaking Pulitzer Prize winner and Illinois Poet Laureate
Chicago, IL – To honor the legacy and enduring contributions of poet Gwendolyn Brooks, and to inspire a new generation of writers, dozens of institutions, artists and educators have joined to create programming for Our Miss Brooks: A Centennial Celebration. Through June 2018, the celebration features readings, performances, school programs, discussions, exhibits and more; most will be free and open to the public.
Our Miss Brooks: A Centennial Celebration (OMB100) kicks off on Thursday, February 2, 2017 with an unprecedented and high-profile reading of Brooks' works by the five other African American Pulitzer Prize-winning poets: Rita Dove, Yusef Komunyakaa, Natasha Trethewey, Tracy K. Smith and Gregory Pardlo.
The reading will be held at the Art Institute of Chicago's Rubloff Auditorium from 6 p.m. to 8 p.m. and is free and open to the public; online registration is required. The reading is produced by The Chicago Community Trust with the School of the Art Institute of Chicago and the Poetry Foundation.
It will be hosted by Kendra G., WGCI-FM morning show radio host, and moderated by Natalie Moore, WBEZ-FM's South Side reporter and author of The South Side: A Portrait of Chicago and America.
Gwendolyn Brooks was the first African American writer to receive a Pulitzer Prize, and she served as the Illinois Poet Laureate from 1968 to 2000. Through her work, she was an activist, a feminist and an insightful observer of Black life. Perhaps no other poet has captured the essence of Chicago life more than Gwendolyn Brooks. In the centennial of her birth, she remains an important, historic voice.
"Gwendolyn Brooks is one of the few poets whose work was as at home in pool halls, community centers and bars as it was in academia and classrooms," says Quraysh Ali Lansana, artistic director of OMB100. "Her art endures because it's so finely crafted and meticulously constructed around timeless subjects. She lived in Chicago, among us and chronicled 20th-century black life in Chicago more comprehensively than other writer of her time. This celebration will remind some, and enlighten others, of just how much she loved this city."
More than 40 local and national partners are developing OMB100 programs.
Information for all OMB100 events can be found on the celebration's website, www.gwendolynbrooks100.org.
Rita Dove is a former U.S. Poet Laureate (1993-1995) and recipient of the 1987 Pulitzer Prize in poetry for Thomas and Beulah. The author of numerous poetry books, most recently Sonata Mulattica (2009) and Collected Poems 1974-2004 (2016), she also published a collection of short stories, a novel, a play and, as editor, The Penguin Anthology of Twentieth-Century American Poetry (2011). Among her many awards are the 2011 National Medal of Arts from President Obama and the 1996 National Humanities Medal from President Clinton. Rita Dove is Commonwealth Professor of English at the University of Virginia.