Students, community benefit from Fellows program at U of C
2/22/2017, noon | Updated on 2/22/2017, noon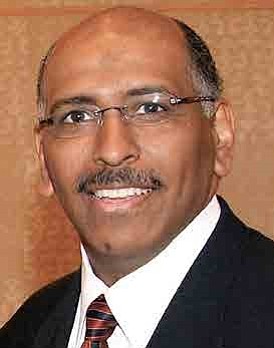 Students, community benefit from Fellows program at U of C
By Christopher Shuttlesworth
In 2013, the University of Chicago created the "Institute of Politics" (IOP) Fellows Program. Since it's creation, political leaders from around the globe have come together to use political strategies to help serve Chicago in multiple ways.
Participants have included political leaders like RNC Chairman Michael Steele, who served as the first African-American chairperson of the Republican National Committee from January 2009 until January 2011.
Other participants have included Jon Favreau, former Pakistani Ambassador to the U.S. and former New York City Deputy Mayor Howard Wolfson, according to the University of Chicago.
"The IOP's Fellows Program gives students and community members the opportunity to meet with some of the [most] leading political and public policy practitioners in the world," Director of Communications at the University Of Chicago Institute of Politics Matthew Jaffe said. "From off the record seminars to weekly student office hours, the University of Chicago community can engage meaningfully with the Fellows to gain a unique perspective about the political arena from practitioners drawing on their firsthand experiences."
According to the University of Chicago, "Fellows independently leads non-credit seminars on timely and relevant vant issues of national importance. The weekly, 75-minute discussions, on a topic of each Fellow's choosing, takes place at the IOP House and are open to all University students, faculty, staff and community members. Seminars are built to best leverage the expertise of the fellow and vary from lectures to informal discussion groups to panel discussions and
guest lectures."
Jaffe said many Fellows use their residency at the University of Chicago to start new projects, learn about various communities in Chicago, network with other Fellows and faculty on campus, and become mentors to students in the process.
"While in residence, Fellows keep weekly office hours, which are available to all students at the University. These office hours are an incredible opportunity for Fellows to engage with students and for students to have direct access to speak with the Fellows about anything ranging from an interesting topic in the ne ws, an aspect of the Fellow's career, questions on a class project, or thoughts about the student's
journey in politics, public and social service, and journalism," according to the University of Chicago.
"Fellows tend to come away most impressed with the University of Chicago students," Jaffe said. "[Fellows love] the
[students'] knowledge, dedication, curiosity and ambition – as well as the campus and city environment."
IOP is planning to make the Fellows program timelier and more engaging with their stellar group of Spring Quarter Fellows that will be coming to the University of Chicago campus in April, Jaffe said.
"Fellows are selected via the university's IOP online application process and through targeted recruitment. The University is no longer accepting 2017 Spring applications,
but applications for Fall will be due next Spring," according to the University of Chicago."